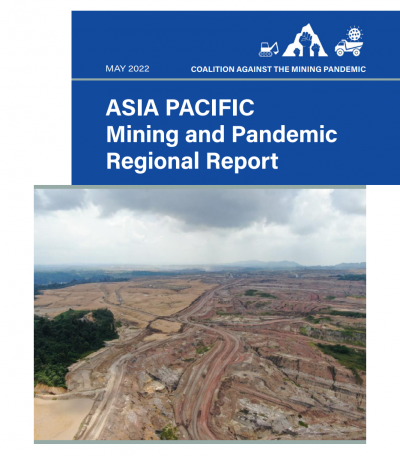 Report year:2022
Report author: Dhaatri (India), Tim Kerja Perempuan dan Tambang/TKPT (Indonesia), Alyansa Tigil Mina (Philippines), AidWatch (Australia)
Organisation: Coalition Against the Mining Pandemic
This report discusses the nexus of the COVID-19 pandemic and the mining industry in India, Indonesia, the Philippines, and Papua New Guinea. It shows how the mining industry and governments in the region have reaped benefits from the pandemic. It also explores how mining-affected communities respond to the social and ecological crisis that they experience.