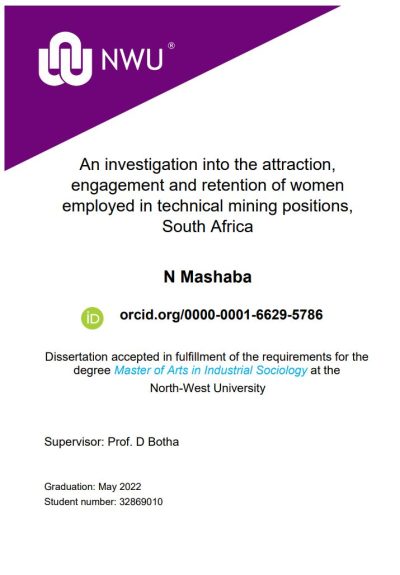 Report year:2022
Report author: Nelly Mashaba
Organisation: North-West University
The study's main objective was to investigate the factors that influence women's attraction, engagement and retention in technical mining positions and, as a result, to determine what could be done to promote their successful participation in the South African mining industry. Women's inclusion in the mining industry is critical for the country, as it challenges gender stereotypes that portray mining as a male-dominated industry. As a result, the presence of women may contribute to the realisation of gender equality in the industry.