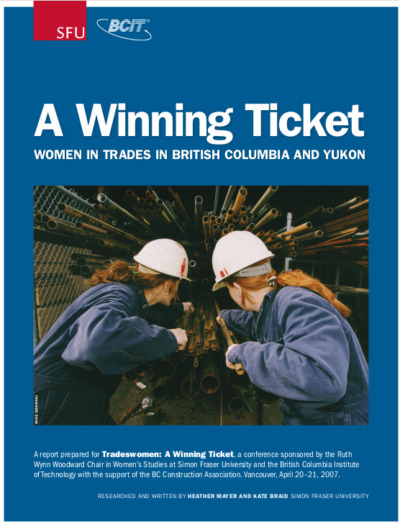 Report year:2007
Report author: Heather Mayer, Kate Braid
Organisation: Simon Fraser University
Status of Women in Trades/Trades Training in BC and Yukon.
To the extent figures are available, this study compares BC and Yukon to Canadian national figures and to Alberta, another booming economy. It focuses primarily on apprenticeable building trades such as carpenter, plumber and electrician.
Census Canada reports the percentage of women in the construction trades in BC has increased only slightly, from 0.7% in 1971 to 3.0% in 2001. By 2006 the Labour Force Survey recorded 3.1%.