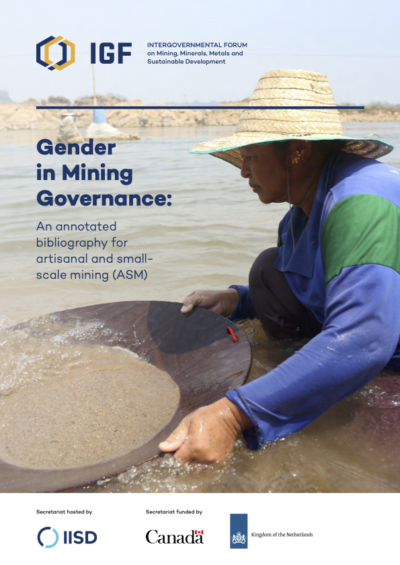 Report year:2022
Report author: Written by Olivia Lyster, Levin Sources; and Ashley Smith-Roberts, Levin Sources
Organisation: Levin Sources, IGF
The global artisanal and small-scale mining (ASM) sector is estimated to comprise nearly 45 million people worldwide. These women and men produce significant amounts of the world's minerals, from 20% of the world's gold to nearly 80% of coloured gemstones. Both women and men play critical roles in the sector: women were estimated in 2003 to make up nearly 30% of the global ASM workforce, a figure that is much higher in some countries and contexts (e.g., artisanal salt mining in Uganda). Not only do they contribute directly to mineral production, but they are also heavily involved in the provision of services (e.g., mining inputs, mineral processing, etc.) to ASM communities. However, despite the important role they play, women are among the groups that face marginalization in the sector.