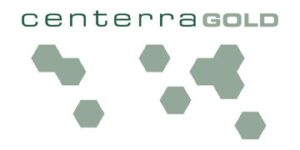 Job Role: Supervisor, Mine Maintenance
Location: Mount Milligan Mine, BC. Canada
Closes on May 20
Summary
Reporting to the Superintendent, Mine Maintenance, the Mine Maintenance Supervisor will be responsible for the supervision of the Mine Maintenance team.
Responsibilities
• Provide effective leadership to build a strong employee culture
• Effectively utilize the skills of the workforce to ensure high mobile equipment availability
• Actively encourage and lead various safety activities
• Set aggressive but realistic goals and conduct meaningful performance reviews with each crew member
• Contribute to the continuous improvement initiatives of the department
• Promote teamwork at all levels of the organization
• Ensure a high level of quality and production standards
• Engage and collaborate with Planners and Reliability Engineers to create opportunities and execute on initiatives
• Provide a high level of performance with respect to cost management
• Encourage and develop employee skill levels
• Lead a diverse group of workers including HD Mechanics, Automotive Mechanics, Welders, Electricians, Fuel/Lube techs and laborers
• Maintain accurate records of maintenance work performed
• Maintain Key Performance Indicators for tracking and reporting the performance of maintenance functions
• Lead and complete thorough Incident Investigations including follow up and completion of corrective actions
• Complete engaging and informative daily toolbox meetings and Monthly Crew Safety Meetings
• Support and utilize OFA3, Mine Rescue and JOHSC members as required
• Performs any other responsibilities related to the Supervisor role as required or as assigned by the department head
Education & Experience
• Five plus years supervisory experience in an industrial or mining setting preferred
• Red Seal Heavy Duty Mechanic certification an asset
• Intermediate knowledge of Microsoft Office programs i.e. Excel, Word, and Outlook
• Knowledge of SIS and Cat Parts Store preferred
• Possess a valid driver's license and have access to personal transportation
Knowledge, Skills, and Abilities
• Excellent written and verbal communication skills
• Ability to adjust to rapidly changing priorities
• Ability to maintain motivation of crews
• Self-motivated team player with a positive attitude and the ability to work with minimal supervision
• Required to meet pre-employment testing requirements
Working Conditions
• Work involves a camp-based role at the Mount Milligan Mine site with a set work schedule on a 14/14 work schedule, Tuesday to Monday, 12 hours per day
• Team environment
• Work consists of a high degree of social interaction with employees in person
• Exposure to hazardous environments with the requirement of wearing Personal Protective Equipment (PPE)
• The Company is committed to high quality safety, environmental and continuous improvement practices and applicants should be able to demonstrate shared values in these areas
Centerra Gold values the diversity of the people it hires and serves. Diversity at our company means fostering a workplace in which individual differences are recognized, appreciated, respected and responded to in ways that fully develop and utilize each person's talents and strengths.
Interested applicants may apply too through Centerra Gold's website at  https://www.centerragold.com/careers. We sincerely thank all applicants for their interest, however only those selected for an interview will be contacted.