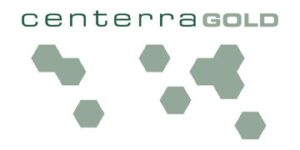 Job Role: Superintendent Supply Chain
Location: Mount Milligan Mine, BC. Canada
Closes on May 18
Summary
Reporting to Manager, Finance & Administration, The Superintendent, Supply Chain is responsible for supervising and providing leadership for the Supply Chain department. Area's of responsibility will include, but not limited to Warehouse, Purchasing Department, Inventory Control, Logistics and Contracts. In this role, the incumbent will model our values and leverage the collective talent of their team to safely accomplish daily and weekly objectives.
Responsibilities
Strategically guide the department – analyze industry trends and provide direction for cost savings, ensure budget targets are achieved, develop strategic relationships with suppliers and departments
Provide support and direction for economic development opportunities with our Indigenous partner
Oversee the purchasing process for the business ensuring timely and cost-effective operation minimizing potential risks and ensuring security of supply
Identify improvements in SAP functionality to increase efficiencies
Provide coaching and supervision of Supply Chain personnel
Ensure training compliance for all team members including identifying new training opportunities or requirements
Coordinate requirements with departmental customers reviewing demand forecasts, storage, ordering and logistics requirements for materials and services
Maintain positive and professional relationships with all key internal and external stakeholders
Demonstrate active and visible Safety Leadership.
Practice and promote company Environmental, Health, Safety and Operational policies and procedures
Ensure rigorous management of contractual agreements and their compliance
Lead  external auditor with year-end and cycle inventory count.
Manage the contract Specialist team and all tasks involved in the formation and award of contracts and the administration of those contracts.

Other duties as required.
Education & Experience
Professional parts Person designation, Business or Supply Chain related degree from a recognized institution.
Previous experience in warehouse management in an industrial setting, open pit mining preferred.
SAP

Possess a valid driver's license and have access to personal transportation.
Knowledge, Skills, and Abilities
Strong analytical and problem-solving skills.
A good work ethic and a strong attitude towards safety are essential.
Self-starter and high-performance attitude.
Must have excellent organizational skills
Working knowledge of SAP an asset
Demonstratable leader with a focus on team development

Required to meet pre-employment testing requirements.
Working Conditions
Work involves a camp-based role at the Mount Milligan Mine site with a set work schedule on a 4/3 work schedule, Monday to Thursday, 10 hours per day,
Work consists of a high degree of social interaction with employees in person
Occasional exposure to hazardous environments with the requirement of wearing Personal Protective Equipment (PPE).
Mount Milligan is a safety-sensitive environment and promotes a drug & alcohol-free workplace and has adopted a ZERO – TOLERANCE policy, with respect to alcohol or unauthorized drugs/paraphernalia on site
The employee is expected to stay at the mine site, while on rotation

Bus transportation to and from site is provided free of charge from several locations within the region
Centerra Gold values the diversity of the people it hires and serves. Diversity at our company means fostering a workplace in which individual differences are recognized, appreciated, respected and responded to in ways that fully develop and utilize each person's talents and strengths.
Interested applicants may apply too through Centerra Gold's website at  https://www.centerragold.com/careers. We sincerely thank all applicants for their interest, however only those selected for an interview will be contacted.