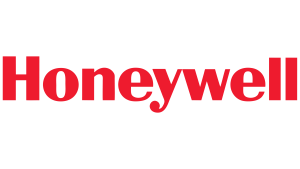 Job title: Sr Reliability Engineer
Country: Chile
Location: Santiago
The Reliability Consultant helps customer to improve the reliability, availability, and performance of systems, assets, and processes. They combine their expertise in reliability engineering, data analysis, risk assessment, and maintenance optimization to provide organizations with strategies and solutions that optimize reliability, reduce downtime, and increase operational efficiency.
Key Responsibilities
Works closely with customer to perform following one or more assessment to support in defining the scope , software solution and delivery for every major pursuits.
Reliability Assessments: Conducts comprehensive assessments of systems, processes, or assets to identify areas for improvement. They analyze historical data, conduct inspections, review maintenance practices, and evaluate failure modes and effects to determine the reliability and performance gaps.
Reliability Improvement Strategies: Based on the assessments and risk analysis, develop strategies and recommendations to improve the reliability and performance of assets or systems. They may suggest modifications to design, changes in maintenance practices, implementation of condition monitoring techniques, or adoption of reliability engineering principles.
Maintenance Optimization: Work closely with maintenance teams to optimize maintenance strategies. Develop preventive and predictive maintenance programs, establish maintenance intervals, define inspection and testing procedures, and recommend the use of advanced maintenance technologies and tools.
Root Cause Analysis: When failures or incidents occur, conducts root cause analysis to determine the underlying causes and develop corrective actions. They investigate failure events, collect and analyze data, perform failure investigations, and identify systemic issues or recurring patterns.
Reliability Modeling and Analysis: use statistical and analytical techniques to model and analyze reliability data. This includes performing reliability calculations, assessing system availability, evaluating mean time between failures (MTBF), mean time to repair (MTTR), and other key reliability metrics.
Training and Knowledge Transfer: Provide training and mentorship to personnel within the organization. Help educate maintenance teams, engineers, and other stakeholders on reliability concepts, methodologies, and best practices.
Continuous Improvement: Drive continuous improvement initiatives by monitoring reliability performance, analyzing trends, and identifying areas for further enhancement. Establish performance indicators and metrics to track reliability progress over time and make data-driven recommendations for ongoing improvement efforts.
Risk Analysis: Perform risk assessments to identify potential failure modes, their consequences, and the likelihood of occurrence. This involves using techniques such as Failure Modes and Effects Analysis (FMEA), Fault Tree Analysis (FTA), or Reliability Centered Maintenance (RCM) to prioritize risks and develop strategies for mitigation.
YOU MUST HAVE
Bachelor degree in Engineering, Science or related fields
MSC in Engineering, Science or related fields
Leadership experience at companies in the MMM  industries
KNOWLEDGE AND SKILLS
7+ years of experience in a team leadership role necessary,
5+ years of experience in Technology & Consultancy
Ability to multi-task and handle various projects simultaneously to drive timely results,
Ability to communicate and influence effectively with a wide variety of audiences – internal and customers stakeholders from technical and business backgrounds,
Demonstrated ability to lead a team.
WE VALUE
Result orientiation
Abilities for financial data understanding and compliance
Operational Analysis
Execution and decision-making skills
Customer relationship management and persuasion
Risk management
Skills for communicate, delegate and coach teams
Capacity to persuade and lead trough periods of change
Additional Information
Category: Sales Excellence and Support
Location: Avenida el Bosque Norte 500 Piso 8, Santiago, REGION METROPOLITANA 750-0007 CHL
LINK to apply here