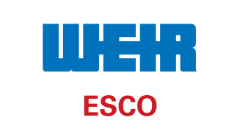 Sr. Design Engineer – Growth Program
Location: Portland, OR
Purpose of Role
Weir ESCO is seeking innovative engineers to develop products, processes and solutions to expand and enhance our world class product portfolio. These positions require creative technical contribution, leadership skills, working with minimum supervision, continually improving standard work and the development of processes.
Why choose Weir
Be part of a global organization dedicated to building a better future: At Weir, the growing world depends on us. It depends on us constantly reinventing, quickly adapting and continually finding better, faster, more sustainable ways to access the resources it needs to thrive. And it depends on each of us doing the best work of our lives. It's a big challenge – but it is exciting.
An opportunity to grow your own way: Everything moves fast in the dynamic world of Weir. This creates opportunities for us to take on new challenges, explore new areas, learn, progress and excel. Best of all, there is no set path that our people must take. Instead, everyone is given the support and freedom to tailor-make their own career and do the best work of their lives.
Feel empowered to be yourself and belong: Weir is a welcoming, inclusive place, where each individual's contribution is recognized and all employees are encouraged to innovate, collaborate and be themselves. We continually focus on people and their wellbeing. We believe in fairness and choose to be honest, transparent and authentic in everything we do.
Key Responsibilities:
• Communicate with customers and sales personnel to identify design criteria for best in class products which meet and exceed customer expectation
• Use sound engineering principles and practices in defining, solving, and documenting problem solutions
• Participate in first article manufacturing trials, lab testing, and field trials
• Develop primarily cast & fabricated products that meet customer and manufacturing requirements while working with manufacturing teams and/or suppliers to ensure products meet quality requirements and are completed on time and on budget
• Safety First: Demonstrate 100% commitment to our zero harm behaviors in support of our drive towards developing a world class safety culture.
Job Knowledge/Education and Qualifications:
• Any equivalent combination of education and experience will be considered for candidates that have the ability to perform the objectives above.
• Bachelor's degree in Mechanical Engineering or similar
• 3-6 years previous engineering experience
• CAD modeling skills; ideally with Siemens NX
Growth Program:
These new roles includes an opportunity to participate in our Engineering Rotation Program. This program is designed to provide advanced development across all aspects of engineering from concept to customer use, in mining and construction, by exposing you to diverse project experiences across manufacturing, products, and innovation and technology. Our organizational development team will be working to ensure you are exposed to some additional learning opportunities in your new role that may not have presented themselves during the normal course of work. After 1-2 years in your role, you'll have the opportunity to see another area across the engineering function.
Click here to apply
For additional information about what it is like to work at Weir, please visit our Career Page and LinkedIn Life Page.
Weir is committed to an inclusive and diverse workplace. We are an equal opportunity employer and do not discriminate on the basis of race, national origin, gender, gender identity, sexual orientation, veteran status, disability, age, or any other legally protected status.
#esco
#LI-EW1