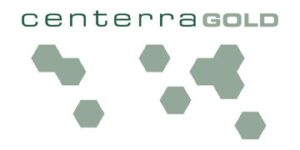 Job Role: Senior Mine Engineer
Location: Mount Milligan Mine, BC. Canada
Closes on May 19
Summary
Reporting to the Superintendent, Mine Engineering, the Senior Mine Engineer works with other functional departments within the organization such as Mine Geology, Mine Operations and Maintenance, Mill Operations and Maintenance to assist in optimizing the Mine to Mill process. The Senior Mine Engineer works closely with the Mine Operations and Mine Technical Services teams to develop and execute medium to long-term construction plans and schedules for the Tailings Storage Facility.
Responsibilities
• Developing medium to long-range mine plans and schedules.
• Contributing to the development of annual budgets and financial models.
• Providing direction and guidance for short-range mine plans and schedules to ensure consistency with the long-range plans.
• Working with the ore control and Resource Geologists to provide engineering feedback to geological models.
• Providing mentorship and guidance to more junior Engineers, Students, and other technical positions within the Mine Technical Services department.
• Conducting short term options analysis to optimize equipment utilization and mining costs
• Performs any other responsibilities related to the Senior Mine Engineer role as required or as assigned by the department head.
Education & Experience
• B.Sc. Engineering in Mining or relevant equivalent.
• Registered as a P.Eng. in British Columbia or be able to become a registered member within one year.
• Minimum 6-8 years of experience in mine engineering with previous experience in open pit optimization, open pit mine design, mine planning, scheduling and budgeting.
• Possess a valid driver's license and have access to personal transportation.
Knowledge, Skills, and Abilities
• Excellent computer skills and aptitude, particularly with pit optimization, mine design, planning and scheduling software (Minesight, NPVS or equivalents), spreadsheets, word processing and presentation applications.
• A demonstrated commitment to working safely and promoting safe work practices.
• Excellent communication skills (presentation, written, verbal, listening).
• Experience working in northern climates and a culturally diverse environment would be considered an asset.
• Required to meet pre-employment testing requirements.
Working Conditions
• Work involves a camp-based role at the Mount Milligan Mine site with a set work schedule on a 4/3 work rotation, 10 hours per day.
• Occasional exposure to hazardous environments with the requirement of wearing Personal Protective Equipment (PPE).
• The Company is committed to high quality safety, environmental and continuous improvement practices and applicants should be able to demonstrate shared values in these areas.
• Mount Milligan is a safety-sensitive environment and promotes a drug & alcohol-free workplace and has adopted a ZERO – TOLERANCE policy, with respect to alcohol or unauthorized drugs/paraphernalia on site.
• The employee is expected to stay at the mine site, while on rotation
• Bus transportation to and from site is provided free of charge from several locations within the region.
Centerra Gold values the diversity of the people it hires and serves. Diversity at our company means fostering a workplace in which individual differences are recognized, appreciated, respected and responded to in ways that fully develop and utilize each person's talents and strengths.
Interested applicants may apply too through Centerra Gold's website at  https://www.centerragold.com/careers. We sincerely thank all applicants for their interest, however only those selected for an interview will be contacted.