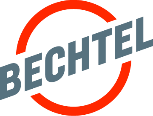 Ingeniera Mecánica Senior
Español
Ubicación: Santiago, Chile
En Bechtel podrás encontrar espacios de desarrollo profesional, un entorno desafiante, flexible, diverso en el que cuidamos el equilibrio entre la vida laboral y personal. Sabemos que personas como tu realizan su trabajo con un propósito, por eso te contamos que en Bechtel nos da sentido crear un legado positivo duradero en las comunidades que integramos.
Nos mueve ser parte de proyectos que crean puestos de trabajo y hacen crecer las economías; conectan a las comunidades con los recursos y aceleran el progreso para hacer del mundo un lugar más limpio, verde y seguro.
Te contamos de esta oportunidad:

Resumen del Proyecto
Tras un exitoso contrato de PMC para supervisar el proyecto de instalaciones de separación para el concentrado inicial de metales ligeros y pesados de tierras raras, Bechtel realizará la siguiente fase como EPC.  El proyecto HREE de MP Materials en Mountain Pass, California, corresponde a una planta/instalación de procesamiento químico que separa 11 elementos pesados de tierras raras mediante un proceso de separaciones acuosas y orgánicas, precipitación, filtración, secado, calcinación y envasado. Cabe destacar que el proyecto se construirá en instalaciones existentes (Brownfield). Finalmente, el alcance del proyecto es FEED, Early Construction Works y EPC contratación directa.
Resumen del puesto
Buscamos una Ingeniera Mecánica Senior, para el equipo de Minería y Metales, con base en Chile. El puesto supervisa la actividad de ingeniería (todas las disciplinas) en un proyecto, o partes designadas de un proyecto, para una unidad de negocio global. Planifica y dirige las tareas de ingeniería del proyecto. Tiene responsabilidades técnicas para interpretar, organizar, ejecutar y coordinar estas tareas. El candidato a este puesto deberá tener experiencia como Ingeniero de Proyectos para proyectos complejos, idealmente en proyectos de plantas químicas (litio, fertilizantes, sales, etc.), y gestionando paquetes de equipos mecánicos. Asimismo, el candidato deberá tener experiencia relevante en minería y metales, preferiblemente a lo largo de todo el ciclo de vida del proyecto, desde el estudio hasta el EPC y la puesta en marcha. Además, este puesto se centra en instalaciones de separación y acabado, así como en el diseño de servicios públicos para instalaciones de procesamiento de elementos pesados de tierras raras dentro de instalaciones Brownfield existentes.
Principales Funciones:
Como Ingeniera Mecánica Senior serás principalmente responsable de:
Planificar, desarrollar, coordinar y revisar el trabajo de ingeniería dentro de una disciplina en proyectos de diferente complejidad o asignaciones, en apoyo de una unidad de negocio global.
Coordinar e interactuar, según se indique, con el trabajo técnico diario de ingenieros, especialistas, diseñadores y redactores de distintas disciplinas.
Comunicar cuestiones técnicas complejas y recomendar soluciones al cliente, al proyecto y a la dirección funcional, según se le indique y según proceda. Facilita las discusiones técnicas con terceros (cliente, proveedores, reguladores).
Responsable de sus entregables y de la supervisión de un equipo de trabajo, si procede.
Desarrollar, coordinar y/o revisar documentos técnicos tales como: memorias de cálculo, Fichas Técnicas, especificaciones técnicas, requisición de materiales y evaluaciones técnicas de equipos y/o sistemas mecánicos.
Planificar, desarrollar, coordinar y/o preparar especificaciones de equipos o trabajos, evaluaciones de ofertas y recomendaciones de adjudicación de equipos.
Coordinar con representantes del cliente o delegados para obtener la aprobación de las fases del trabajo.
Revisar y aprobar planos y cálculos clave de ingeniería y resúmenes de ofertas.
Preparar y/o asistir en la preparación de estimaciones de costes, despegues cuantitativos y necesidades de personal para propuestas, previsiones y órdenes de cambio.
Realizar evaluaciones anuales del rendimiento de acuerdo con los procedimientos aprobados y mantiene conversaciones sobre el desarrollo de la carrera profesional.
Resolver cuestiones de ingeniería planteadas sobre el terreno.
Visitar las obras según sea necesario para intercambiar información.
Gestionar el flujo de información necesaria de terceros para garantizar el progreso oportuno de los trabajos de ingeniería.
Recomendar a la Dirección de Ingeniería el personal clave para la asignación de proyectos.
Promover la creación de un entorno de trabajo en el proyecto, apoyado por el liderazgo en el proyecto/programa, que fomente la apertura, la confianza, la comunicación, el trabajo en equipo, la capacitación, la innovación y la satisfacción.
Garantizar que las Evaluaciones de Riesgos Técnicos sean exhaustivas y completas, que se apliquen las prácticas y procedimientos de seguridad, y que el diseño de ingeniería y la documentación de diseño correspondiente cumplan el plan y los procedimientos de Garantía de Calidad del proyecto.
Coordinar el esfuerzo de ingeniería con el Director de Proyecto, Adquisiciones, Construcción, Puesta en Marcha, Seguridad y Salud Medioambiental (ES&H) y Controles de Proyecto cuando se le asigne.
Desarrollar los Procedimientos del Departamento de Ingeniería (EDP), las guías de diseño de Bechtel, el Programa de Aplicación Estándar de Bechtel (BSAP) apropiado y las prácticas administrativas.
El candidato debe tener experiencia en el trato con proveedores. Experiencia en diseño de ingeniería de hidrometalurgia, manipulación de materiales, secado, calcinación y envasado
Qué esperamos de ti
Para el puesto de Ingeniera Mecánica Senior esperamos que cuentes con los siguientes conocimientos y/o experiencia en:
Calificaciones Básicas (Requisitos)
Graduada y titulada en Ingeniería Civil Mecánica por una universidad acreditada. Se valorarán cursos especializados en ingeniería general relevante, diseño o ciencia o una disciplina de ingeniería apropiada.
Conocimientos deseables en el desarrollo de proyectos mineros en sus diferentes etapas.
Se requiere que la candidata tenga más de 15 años de experiencia relevante en proyectos de desarrollo en el área minera.
Experiencia laboral progresiva, incluida la supervisión, preferiblemente en ingeniería de diseño de proyectos y personal, pero puede incluir otros tipos relevantes de ingeniería, incluida la puesta en marcha, ingeniería de campo u operación de plantas en grandes plantas industriales, servicios públicos, plantas de proceso o empresas de ingeniería/construcción.
Operar con la autonomía profesional deseable.
Importante: Se requiere un nivel avanzado de inglés hablado y escrito.
Calificaciones Adicionales (Deseables)
Conocimiento de sistemas, cálculos, equipos, aplicaciones de métodos, disposición de plantas, materiales para la preparación de análisis y desarrollo de entregables de proyectos dentro de la disciplina.
Conocimiento y comprensión de las cuestiones técnicas y de costes relacionadas con la selección de características de diseño dentro de la disciplina.
Conocimiento de los métodos de planificación y control del trabajo de ingeniería.
Conocimiento de los precedentes en la disciplina y de los principios y prácticas de disciplinas afines.
Conocimiento de los códigos y normas industriales y reglamentarios, y de los criterios de diseño pertinentes para la disciplina.
Utiliza criterios en la revisión y resolución de problemas de ingeniería, pero también sabe cómo obtener asesoramiento en cuestiones complejas.
Buen conocimiento de los Procedimientos del Departamento de Ingeniería (EDP), las guías de diseño de Bechtel, el Programa de Aplicación Estándar de Bechtel (BSAP) apropiado y las prácticas administrativas.
Destreza en la comunicación oral y escrita.
Los postulantes deben tener derecho a trabajar y permanecer en Chile.
Si este puesto se ajusta a tu perfil, postula directamente a este LINK. Agradecemos tu interés y nos pondremos en contacto contigo si necesitamos más información.
Senior Mechanical Engineer
English
Location: Santiago, Chile
At Bechtel you will find spaces for professional development, a challenging, flexible, and diverse environment where we take care of the balance between work and personal life. We know that people like you perform their work with a purpose, that is why we can tell you that in Bechtel we believe it makes sense to create a lasting positive legacy in the communities we are part of.
We are driven to be part of projects that create jobs and grow economies; connect communities with resources and accelerate progress to make the world a cleaner, greener, and safer place.
Let us tell you about this opportunity:
Project Overview
Following a successful PMC contract to oversee Separations Facilities Project for initial concentrate of rare earth light and heavy metals, Bechtel will be performing the next stage as EPC.  MP Materials HREE Project in Mountain Pass, CA is a chemical processing facility separating 11 Heavy Rare Earth Elements through a process of aqueous and organic separations, precipitation, filtration, drying, calcination and packaging. The project is to be built within existing (Brownfield) facilities. The project scope is FEED, Early Construction Works and EPC direct hire.
Position Summary
We are seeking a Senior Mechanical Engineer, for the Mining & Metals team, based in Chile. The position supervises the engineering activity (all disciplines) on a project, or designated portions of a project, for a global business unit. Plans and directs engineering assignments on the project. Has technical responsibilities for interpreting, organizing, executing, and coordinating these assignments. A candidate for this position should have experience as Project Engineer for complex projects, ideally in chemical plants projects (lithium, fertilizers, salts, etc.), and managing mechanical equipment packages. Also, the candidate should have relevant experience in mining and metals, preferably through the full life cycle of the project from study through EPC and commissioning. Additionally, this role focuses on Separation and Finishing facilities, as well as utilities design for heavy rare earth element processing facilities within existing Brownfield facilities.
Essential Job Functions
As a Senior Mechanical Engineer you will be primarily responsible for:
Planning, developing, coordinating, and reviewing engineering work within a discipline on projects of different complexity or assignments, in support of a global business unit.
Coordinating and interfacing as directed with the day-to-day technical work of different discipline engineers, specialists, designers, and drafters.
Communicates complex technical issues and recommends solutions to client, project and functional management as directed and as appropriate. Facilitating technical discussions with third parties (client, suppliers, regulators).
Responsible for its deliverables and the supervision of a work team, if applicable
Development, coordination and/or review of technical documents such as: calculation reports, Data Sheets, technical specifications, material requisition and technical evaluations of equipment and/or mechanical systems.
Plans, developed, coordinates and/or prepares equipment or work specifications, bid evaluations and award recommendations for equipment.
Coordinating with client representatives or delegated to obtain approval on phases of work.
Reviewing and approving key engineering drawings and calculations and bid summaries.
Prepares and/or assists in the preparation of cost estimates, quantity take-offs and staffing requirements for proposals, forecasts and change orders
Conducts annual performance reviews in accordance with approved procedures and holds career development discussions.
Resolves field initiated questions on engineering.
Visits jobsite as required for exchange of information
Manages the flow of information required from third parties to assure the timely progress of the engineering work.
Makes recommendation to Engineering Management of key personnel for project assignments.
Champions the creation of a project work environment, supported by leadership on the project/program, which fosters openness, trust, communication, teamwork, empowerment, innovation, and
Promoting the creation of a work environment, supported by leadership, which fosters openness, trust, communication, teamwork, empowerment, innovation, and satisfaction.
Ensures that Technical Risk Assessments are comprehensive and complete, safety practices and procedures are implemented, and engineering design and corresponding design documentation are in compliance with project Quality Assurance plan and procedures.
Coordinates engineering effort with Project Manager, Procurement, Construction, Startup, Environmental Safety and Health (ES&H) and Project Controls when assigned.
Developing Engineering Department Procedures (EDPs), Bechtel design guides, appropriate Bechtel Standard Application Program (BSAPs) and administrative practices.
What We Need From You
We expect the Senior Mechanical Engineer to have knowledge and/or experience in:
Basic Qualifications (Required)
Graduated and bachelor's degree in a Civil Mechanical Engineering from an accredited college or university. It will be valorized Specialized courses in relevant general engineering, design or science or an appropriate engineering discipline.
Knowledge desirable in the development of mining projects in their different stages.
The candidate is required to have more than 15 years of relevant experience in development projects in the mining area.
Progressive work experience, including supervision, preferably in project and staff design engineering but may include other relevant types of engineering including startup, field engineering or plant operation in large industrial plants, utilities, process plants or engineering/construction firms.
Operate with desirable professional autonomy.
Important: Advanced written and spoken English is required.
Candidate should have experience dealing with vendors. Background in engineering design of hydrometallurgy, material handling, Drying, Calcining and Packaging.
Additional Qualifications (Preferred)
Knowledge of systems, calculations, equipment, applications of methods, plant layout, materials for preparation of analyses and development of project deliverables within the discipline.
Knowledge and understanding of technical and cost issues related to selection of design features within the discipline.
Knowledge of engineering work planning and control methods.
Knowledge of precedents in the discipline and of principles and practices of related disciplines.
Knowledge of industry/regulatory codes and standards, and design criteria pertinent to the discipline.
Uses criteria in reviewing and solving engineering problems, but also knows how to get advice on complex issues.
Good knowledge of Engineering Department Procedures (EDPs), Bechtel design guides, appropriate Bechtel Standard Application Program (BSAPs) and administrative practices.
Skill in oral and written communication.
Applicants must have the right to work and remain in Chile.
If this role sounds like you, please submit an application directly to this LINK. We thank you for your submission and we will contact you if we need further information.