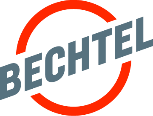 Location: Brisbane
Project Summary:
Are you looking to make your mark with a world class, high-impact project? 
Keen to join an experienced and highly respected team? 
Want to contribute to significant environmental and cultural heritage values?
Then the Energy Resources of Australia (ERA) Ranger rehabilitation project is what you're looking for!
After more than 35 years operating as a successful uranium mine, the Ranger Project is entering its rehabilitation stage and offers an exciting opportunity for you to make a positive impact on the environment.
ERA has engaged the global engineering firm, Bechtel, to support ERA as Delivery Partner for ongoing study work.
Bechtel will be working alongside ERA and major stakeholder Rio Tinto to restore the land to the status of its surrounding World Heritage listed Kakadu National Park. A collaborative project, this project will be developed in consultation with the Mirarr Traditional Owners and will benefit the Jabiru community.
Located 8 km east of Jabiru and 260 km south-east of Darwin, the Ranger Project will lead the way in the fast-growing area of mining closures.
This is your opportunity to join an established team, develop as a professional, and work in partnership with our client – contributing to a long-term commitment to people, communities and the environment.
Please note should the position move to become a site-based role the successful candidate will be required to undertake and successfully pass a stringent medical examination.
Interested to learn more? Visit: Energy Resources of Australia (www.energyres.com.au)
Position Summary
An exciting opportunity currently exists for a Senior Contract Specialist to join Bechtel's Mining & Metals ERA Project team in Brisbane. Reporting to the Contracts Formation Manager, the initial focus of the role will be in Contract Formation (for the provision of both goods and services) but is intended to transition into Administration as packages are awarded.
As you will be required to effectively liaise with project Supply Chain personnel, corporate groups, functional departments global business unit contracts personnel, and other project supervisors, as well as maintain relationships with bidders and contractor personnel, we are looking for someone with excellent interpersonal skills who can work collaboratively and inclusively.
While the position will be based in Brisbane initially, there is potential that the role will be required to mobilise to the jobsite (Jabiru, Northern Territory) in the future if required by the project.
What we offer
There are many reasons why choosing to join Bechtel is one of the best career decisions you will ever make. In addition to working with talented, dedicated people and having the opportunity to play an integral role in stimulating and rewarding local and international projects, Bechtel is committed to offering employees the benefits and resources to live healthy lives.
With a competitive salary package and annual discretionary performance bonus scheme in place, employee wellbeing is also at the centre of our business – promoted through private health cover and includes access to specialist medical advice ('Best Doctors') and a leading employee assistance program.
We are serious about setting you up for success from the very beginning. Experience an established online onboarding process, gain access to learning and development opportunities via the Bechtel University and participate in our Talent Management and Reward and Recognition programs.
Key Responsibilities (include but are not limited to):
Develop and issue contracts, purchase orders and services agreements as assigned by performing the following:
Prepare bidders' lists and pre-qualify bidders,
Form bid request packages for packages that have a high value, complexity or risk and issue bid request packages to approved bidders,
Coordinate bidders' questions and provide answers to those questions,
Receive bids and evaluate bids commercially,
Lead negotiation of terms and conditions for assigned packages, and support other team members in their negotiations as required,
Prepare Commercial Bid Summary and Recommendation for Award,
Recommend and secure approvals in accordance with established procedures,
Prepare contract and/or purchase order documents for execution, and,
Prepare and maintain control and status reporting documents.
Prepare and organize assigned Supply Chain sponsored meetings, both pre and post award, for the purpose of ensuring complete understanding and agreement between Bechtel, the client and contractor on all contractual matters. After reviewing plan and agenda with supervisor, conduct meeting and prepare and issue meeting notes – delineating important statements, required actions and schedules.
Assist project Supply Chain team when instructed in solving and attending to administrative problems on commitments involving high monetary expenditure or risk, engineered technical specifications or supplementary commercial conditions. Provide training and guidance to less experienced Supply Chain personnel, as required.
Administer assigned agreements, maintaining a continual review of progress and providing management with information regarding projected financial or technical difficulties.
Assess and process complex payment claims in a timely manner. Has a thorough knowledge of the Construction Contracts (Security of Payments) Act 2004 (NT).
Coordinate with designated staff on operational activities affecting contractual rights and obligations, (sub)contract performance, (sub)contract administration and other major matters.
Administer complex contract or purchase order changes by negotiating with contractor and client personnel and obtaining settlement.
Represent Bechtel in contractual discussions of high complexity.
About YOU
Major Construction Project experience including experience in the formation, negotiation and award of all types of contracts, including cross-functional experience in two or more Supply Chain disciplines (contract formation, contract administration, prime contracts, purchasing, etc.).
Demonstrated commercial awareness, with experience in both field and home office assignments and on major construction projects.
Demonstrated experience in developing complex contract types, fee arrangements, terms and conditions.
Demonstrated negotiation experience, with experience leading and assisting complex negotiations for high value packages.
Skill in working and communicating effectively, both orally and in writing, with other project functional groups.
Knowledge of law, negotiations, accounting or cost engineering gained through education or experience.
Knowledge and understanding of the project functional groups and company policies, procedures and work practices.
Experience administering commercial agreements in the Northern Territory is an asset.
Please note, Right to Work in Australia without employer sponsorship is required for this role. 
Click HERE to apply