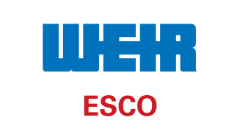 Location: United States
Global Rol, Hybrid/Remote
Purpose of Role
As a member of the Senior Leadership Team, the SHE Director will lead and execute the deployment of Weir Group SHE roadmap across the ESCO Division – ensuring active participation by all senior leaders and stakeholders. They will lead and focus on embedding a multi strand culture change (Zero Harm program) with the ability to communicate at all levels of the organization (executive to shop floor).
Why choose Weir
Be part of a global organization dedicated to building a better future: At Weir, the growing world depends on us. It depends on us constantly reinventing, quickly adapting and continually finding better, faster, more sustainable ways to access the resources it needs to thrive. And it depends on each of us doing the best work of our lives. It's a big challenge – but it is exciting.
An opportunity to grow your own way: Everything moves fast in the dynamic world of Weir. This creates opportunities for us to take on new challenges, explore new areas, learn, progress and excel. Best of all, there is no set path that our people must take. Instead, everyone is given the support and freedom to tailor-make their own career and do the best work of their lives.
Feel empowered to be yourself and belong: Weir is a welcoming, inclusive place, where each individual's contribution is recognized and all employees are encouraged to innovate, collaborate and be themselves. We continually focus on people and their wellbeing. We believe in fairness and choose to be honest, transparent and authentic in everything we do.
Key Responsibilities
People Leadership & Training
This role directly supervises regional SHE Managers and has influence over SHE resources and specialists that work onsite at our facilities. This role is ultimately responsible for Divisional SHE performance and is expected to leverage influence and relationships to get work done through others without direct authority. You will Assess, identify, and develop SHE talent by training, leading, coaching, and evaluating the performance throughout the Division in how they develop, analyze, and improve safety processes, procedures, and behaviors.
Process Management & Standardization
Actively interpret SHE trend data and statistics providing insights to leaders and develop alternate solutions to improve SHE performance. Embedding consistent processes and safety oriented thinking throughout sites. Will take a global approach to understand cultural differences in regions around the world and how that impacts process and understanding.
Overseeing, improving and managing a "systems based" SHE management system using contemporary SHE management principles, governance and theory. Developing forward looking plans focused on technology to move ESCO to the next level in engineered solutions (zero touch) and automated analysis of data to help pinpoint improvement areas or risk. Using a "systems based" approach to identifying, designing, assessing and implementing solutions to drive improvement in the total incident rate (TIR) across the division.
Implementing effective change management practices in all cases where change adoption is a critical element of improving safety performance, goals, or behaviors.
Demonstrate 100% commitment to our zero harm behaviors in support of our drive towards developing a world class safety culture.
Job Knowledge/Education and Qualifications:

Bachelor's degree with 10 years related experience or equivalent combination of education and experience will be considered for candidates that have the ability to perform the objectives above.
Experience as a SHE leader in either a manufacturing, mining or industrial related environment is a must.
Must have demonstrated ability to drive improvement of SHE, including reduction of TIR through the development of systems.
Strong understanding of behavior based safety training and implementing systems in various environments.
Must be able to travel up to 50% of the time.
Click here to apply
For additional information about what it is like to work at Weir, please visit our Career Page and LinkedIn Life Page.
Weir is committed to an inclusive and diverse workplace. We are an equal opportunity employer and do not discriminate on the basis of race, national origin, gender, gender identity, sexual orientation, veteran status, disability, age, or any other legally protected status.
#esco
#LI-remote
#LI-TW1