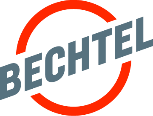 Líder de Reclutamiento
Español
Ubicación: Santiago, Chile
Resumen del puesto
Buscamos una Líder de Reclutamiento para el equipo de Minería y Metales, con base en Chile. El propósito de este cargo es administrar la estrategia y supervisar la ejecución del proceso de reclutamiento de la fuerza laboral de nuestra Constructora, asegurando el cumplimiento de los requerimientos de dotación de nuestros proyectos en adecuado tiempo y forma. Recibe asignaciones en forma de objetivos y gestiona cómo utilizar los recursos para cumplir con los calendarios y las metas. Proporciona instrucciones y orientación su equipo de trabajo dentro de la latitud de las políticas establecidas de la empresa. Recomienda cambios en las políticas y establece procedimientos que apoyen en la mejora de la organización inmediata.
Principales Funciones
Como Líder de Reclutamiento serás principalmente responsable de:
• Liderar y llevar a cabo el proceso de Reclutamiento y Selección de la fuerza laboral.
• Desarrollar y configurar políticas del área.
• Definir indicadores de gestión para controlar el desempeño del área, y establecer estrategias para cumplir adecuadamente en tiempo y firma con las necesidades de fuerza laboral del proyecto.
• Implementar y mantener la base de datos de los postulantes.
• Gestionar que se tomen las pruebas de competencias laborales, según posición del puesto.
• Ejecutar procesos de selección masivos.
• Realizar investigaciones y desarrollar información estadística y estudios sobre cuestiones como la productividad, las tendencias y prácticas de la industria de la construcción.
• Asistir en la implementación de iniciativas del área para apoyar los objetivos de Diversidad e Inclusión en el lugar de trabajo.
• Asegurar la correcta aplicación práctica en los procesos de su equipo de las leyes laborales, la legislación sobre igualdad de empleo y aquellas en general relacionadas a la contratación de personal.
• Crear, analizar y apoyar propuestas para mejorar los procesos y políticas de los Servicios de la Fuerza Laboral.
• Planificar la estructura en relación con el contenido de bases de datos y plantillas que contribuyen a la implementación de sistemas de Recursos Humanos.
• Diseñar diagramas de flujo y presentaciones relacionadas con los procesos de trabajo nuevos/actuales en los Servicios de la Fuerza Laboral.
• Planificar y supervisar las actividades de los equipos de trabajo para alcanzar los objetivos de los Servicios para la Fuerza Laboral.
• Supervisar y gestionar la documentación de los paquetes de trabajo en carpetas digitales.
• Presentar y sustentar informes sobre el cumplimiento de los objetivos, los paquetes de trabajo y otros relacionados con la gestión.
Qué esperamos de ti
Para el puesto de Líder de Reclutamiento esperamos que cuentes con los siguientes conocimientos y/o experiencia en:
Cualificaciones básicas (Requisitos)
• Título en Administración, Relaciones Industriales, Relaciones Laborales, Psicología, Ingeniería Industrial o cualquier otra relacionada al rol.
• Experiencia en la industria de construcción administrando equipos de reclutamiento en la ejecución de procesos masivos, con una mirada estratégica del proceso y manejo de reportabilidad de la performance del área.
Cualificaciones adicionales (Deseables)
• Mínimo de 8 años de reclutamiento en empresas de Construcción.
• Experiencia y dominio demostrable en la administración de procesos de reclutamiento masivo.
• Experiencia y dominio demostrable en la planificación y coordinación con terreno para la movilización masiva exitosa de nuevos ingresos.
• Conocimiento pleno de las funciones de reclutamiento, selección y contratación en proyectos en faena y/o en un entorno de oficina.
• Experiencia con sistemas de reclutamiento (ATS), preferentemente suite de Infinite – BrassRing.
• Capacidad para planificar, mapear y analizar las actividades de reclutamiento, selección, contratación y movilización.
• Experiencia previa en la coordinación de proyectos de mejora continua para clientes internos y experiencia de los candidatos.
• Experiencia en la investigación y la elaboración de informes y la reunión de datos estadísticos.
• Demostrada habilidad en el análisis de requerimientos, procesos de trabajo, hojas de cálculo y aplicaciones de diagramas de flujo.
• Experiencia deseable en Bechtel o como socio de Bechtel (en Consorcio), así como conocimientos de las prácticas de construcción que realiza Bechtel.
• Deseable dominio intermedio-avanzado del idioma inglés (no excluyente).

Link de postulación: Aquí
Recruiting Lead
English
Location: Santiago, Chile
Position Summary
We are seeking a Recruiting Lead (Craft Professionals) for the Mining and Metals team, based in Chile. The main purpose of this role is leading managing the strategy and oversee the execution of our construction company's workforce recruitment process, ensuring that our projects' staffing requirements are met in a timely manner. Receives assignments in the form of objectives and manages how to utilize resources to meet schedules and goals. Provides direction and guidance to your team within the latitude of established company policies. Recommends policy changes and establishes procedures that support immediate organizational improvement.
Essential Job Functions
As an Recruiting Lead (Craft Professionals), you will be primarily responsible for:
• Lead and carry out the Recruitment and Selection process of the workforce.
• Develop and configure policies for the area.
• Define management indicators to monitor the area's performance and establish strategies to adequately meet the project's workforce needs in time and signature.
• Implement and maintain the applicant database.
• Manage the taking of labor competency tests, according to the position.
• Execute mass selection processes.
• Conduct research and develop statistical information and studies on issues such as productivity, trends, and practices in the construction industry.
• Assist in the implementation of area initiatives to support Diversity and Inclusion objectives in the workplace.
• Ensure the correct practical application in your team's processes of labor laws, equal employment legislation and those in general related to staffing.
• Create, analyze, and support proposals to improve Workforce Services processes and policies.
• Plan the structure in relation to the content of databases and templates that contribute to the implementation of Human Resources systems.
• Design flow charts and presentations related to new/current work processes in Workforce Services.
• Plan and oversee work team activities to achieve Workforce Services objectives.
• Oversee and manage documentation of work packages in digital folders.
• Submit and sustain reports on the achievement of objectives, work packages and other management related.
What We Need From You
We expect from the successful candidate of the Recruiting Lead (Craft Professionals) position to have the following knowledge and/or experience in:
Basic Qualifications (Required)
• Bachelor's degree in Management, Industrial Relations, Labor Relations, Psychology, Industrial Engineering or any other related to the role.
• Experience in the construction industry managing recruiting teams in the execution of massive processes, with a strategic view of the process and management of the area's performance reporting.
Additional Qualifications (Preferred)
• Minimum of 8 years recruiting in Construction companies.
• Experience and demonstrable proficiency in the management of mass recruitment processes.
• Demonstrable experience and proficiency in planning and coordinating with the field for the successful mass mobilization of new recruits.
• Full knowledge of recruitment, selection and hiring functions on site projects and/or in an office environment.
• Experience with recruitment systems (ATS), preferably Infinite – BrassRing suite.
• Ability to plan, map and analyze recruitment, selection, hiring and mobilization activities.
• Previous experience coordinating continuous improvement projects for internal client and candidate experience.
• Experience in research and reporting and statistical data collection.
• Demonstrated ability in requirements analysis, work processes, spreadsheets and flowchart applications.
• Desirable experience at Bechtel or as a Bechtel partner (in Consortium), as well as knowledge of construction practices performed by Bechtel.
• Intermediate-advanced command of English is desirable (not mandatory).
LINK to apply: LINK