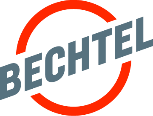 Location: Chile
Position Summary
Bechtel, leader in mining megaprojects, is seeking a Project Manager for the Mining & Metals team, based in Chile. Position will be responsible for leading teams on major programs that have numerous projects or sub-jobs comprising one effort or may oversee several different projects. Assists Business Development in defining customer requirements and expectations, determining significant schedule milestones, developing optimum execution plans, and providing input to enhance profitability of commercial arrangements. Manages the development of program plans, budgets, and schedules. Has overall responsibility for project/program execution, ensuring that all customer requirements and expectations are met or exceeded.
Basic Qualifications
The Project Manager shall be knowledgeable and/or experienced in:
Bachelor's degree in an engineering or scientific discipline.
More than 25 years of experience
Extensive relevant experience in megaprojects.
Spanish and English language skills
Thorough knowledge of (EPCM/EPC, direct hire, fixed unitrate/lump sum), construction, engineering, procurement, and other project-related activities, including their interfaces and interdependencies.
Broad knowledge of industry standards and the Construction
Industry Institute (CII) work and recommendations.
Must have mining (copper/gold preferred) experience and preferably have worked in South America.
Click HERE to apply
Spanish translation
Resumen del cargo
Bechtel, líder en megaproyectos mineros, busca incorporar una Gerente de Proyecto para el equipo de Minería y Metales, con base en Chile. El puesto será responsable de liderar equipos en programas importantes que tengan numerosos proyectos o subtrabajos que comprendan un esfuerzo o puedan supervisar múltiples proyectos diferentes. Asiste a Business Development en la definición de los requisitos y expectativas del cliente, determinando hitos importantes en el cronograma, desarrollando planes de ejecución óptimos y brindando información para mejorar la rentabilidad de los acuerdos comerciales. Administra el desarrollo de planes de programas, presupuestos y cronogramas. Tiene la responsabilidad general de la ejecución del proyecto/programa, asegurando que se cumplan o superen todos los requisitos y expectativas del cliente.
Requisitos Básicos
La Gerente de Proyecto debe tener conocimientos y/o experiencia en:
Título reconocido en procesamiento de minerales o metalurgia, de una universidad acreditada.
Amplia experiencia laboral en la industria de los minerales con conocimientos tanto operativos como de diseño, incluidos trabajos de prueba, diseño de procesos, ejecución de proyectos, operaciones de planta y construcción/puesta en marcha.
Mínimo de 20 años de experiencia en procesamiento de minerales con conocimientos de diseño y operaciones.
Habilidades de idioma español e inglés.Sólidas conexiones en la industria a través de contactos con clientes mineros, proveedores de tecnología y vendedores de equipos.
Conocimiento del desarrollo de costos operativos y de capital.
Click AQUÍ para postular