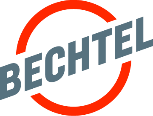 Principal Ingeniera Geotécnica Senior
Español
Ubicación: Chile
Resumen del puesto
Estamos buscando una Principal Ingeniera Geotécnica Senior para el equipo de Minería y Metales, con base en Chile. Este puesto desarrolla actividades geotécnicas para uno o más proyectos, y proporciona supervisión y control técnico limitado a ingenieros/as geotécnicos/as más junior, revisa y aprueba cálculos analíticos y modelos numéricos, especificaciones e informes. La persona seleccionada debe trabajar de forma independiente, con cierto apoyo de especialistas senior. Asimismo, debe tener una gran capacidad de organización y de trabajo en equipo, una probada capacidad de resolución de problemas, una actitud positiva y el deseo de innovar en los diseños. Finalmente, el/la candidata/ha seleccionado/a tendrá que viajar a lugares de trabajo y a otras oficinas de Bechtel y de clientes en Chile y en el extranjero, por períodos de tiempo que van desde unos pocos días hasta varios meses.
Cualificaciones básicas (Requisitos)
• Título de Ingeniero Civil con especialización en Ingeniería Geotécnica de una universidad o facultad acreditada, con un mínimo de 20 años de experiencia progresiva relacionada; O un mínimo de 15 años de experiencia progresiva relacionada con un máster en Ingeniería Geotécnica; O un mínimo de 13 años de experiencia progresiva relacionada con un doctorado en Ingeniería Geotécnica.
• La experiencia relevante incluye, pero no se limita a, la realización de investigaciones geotécnicas del emplazamiento y del subsuelo, diseños y especificaciones de ingeniería geotécnica y elaboración/revisión de cálculos y estudios geotécnicos para centrales eléctricas, infraestructuras, instalaciones de procesos industriales o sistemas de construcción complejos.
• Experiencia en diseño y construcción de instalaciones industriales para la industria minera, preferentemente plantas de procesamiento de cobre e instalaciones similares.
• Nivel de ingles avanzado
• Experiencia liderando equipos de trabajo
• Derecho legal a trabajar en Chile sin patrocinio.
Cualificaciones adicionales
• Doctorado en Ingeniería Geotécnica o afín, por una universidad acreditada.
• Conocimientos de análisis de licuefacción de suelos y desagüe en construcción.
• Experiencia trabajando con procedimientos que cumplan los programas de garantía de calidad y de salud y seguridad en el trabajo.
• Experiencia previa trabajando en grandes proyectos de infraestructuras industriales o civiles
• Experiencia práctica con software geotécnico estándar de la industria y herramientas computacionales.
Link de postulación: LINK
Principal Senior Geotechnical
English
Location: Chile
Position Summary
We are seeking a Principal Senior Geotechnical Engineer who will manage geotechnical activities for one or more projects, provide supervisory and technical oversight of more junior geotechnical engineers, originate/check and/or approve analytical calculations and numerical modeling, specifications, and reports. The successful candidate will report to the G&HES Lead in Santiago and is expected to be able to work independently. The successful candidate must have strong organizational and teamwork skills, proven problem-solving abilities, a can-do attitude, and the desire to innovate designs. The successful candidate will be expected to support multiple projects but may also be assigned to one project. The selected candidate will be expected to travel to job sites and other Bechtel and client offices in Chile and overseas for periods of time ranging from a few days to several months.
Basic Qualifications (Required)
• Civil Engineer degree with major in Geotechnical Engineering from an accredited university or college, with minimum 20 years of progressive related experience; OR minimum 15 years of progressive related experience with a M.S. degree in Geotechnical Engineering; OR minimum 13 years of progressive related experience with a Ph.D. in Geotechnical Engineering.
• Relevant experience includes, but is not limited to, performing site and subsurface geotechnical investigations, geotechnical engineering designs and specifications, and originating/reviewing geotechnical calculations and studies for power plants, infrastructure, industrial process facilities or complex building systems.
• Experience with design, and construction of industrial installations for the mining industry, preferably copper processing plants and similar facilities.
Advanced English level
• Experience leading work teams
• Legal right to work in Chile without sponsorship.
Additional Qualifications (Preferred)
• Ph.D. degree in Geotechnical or related Engineering, from an accredited university.
• Knowledge of soil liquefaction analysis and construction dewatering.
• Experience working with procedures meeting quality assurance programs and occupational health and safety.
• Prior experience working on large industrial or civil infrastructure projects
• Hands-on experience with industry standard geotechnical software and computational tools.
LINK to apply: LINK