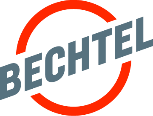 Ingeniera Principal de Procesos
Español
Ubicación: Santiago, Chile
En Bechtel podrás encontrar espacios de desarrollo profesional, un entorno desafiante, flexible, diverso en el que cuidamos el equilibrio entre la vida laboral y personal. Sabemos que personas como tu realizan su trabajo con un propósito, por eso te contamos que en Bechtel nos da sentido crear un legado positivo duradero en las comunidades que integramos.
Nos mueve ser parte de proyectos que crean puestos de trabajo y hacen crecer las economías; conectan a las comunidades con los recursos y aceleran el progreso para hacer del mundo un lugar más limpio, verde y seguro.
Te contamos de esta oportunidad:

Resumen del puesto
Buscamos una Ingeniera Principal de Procesos para el equipo de Minería y Metales, con base en Chile. El propósito de este cargo es Dirigir y gestionar equipos de ingeniería de procesos en proyectos grandes y complejos, desde el concepto hasta la construcción, puesta en marcha y ramp-up. Alcanzar, planificar y liderar el desarrollo del diseño del proceso, basado en el conocimiento de las tecnologías de equipos de proceso y las mejores prácticas.
Principales Funciones:
Como Ingeniera Principal de Procesos serás principalmente responsable de:
Gestionar y contribuir a la producción de entregables de proceso (tales como criterios de diseño, balances de masa y energía, diagramas de flujo de proceso, P&IDs, dimensionamiento/selección de equipos clave).
Coordinar los esfuerzos con otras disciplinas de ingeniería, adquisiciones, construcción, proveedores, consultores, expertos en la materia y equipos de clientes.
Llevar a cabo y gestionar estudios de compensación y evaluaciones para identificar el alcance del proceso futuro.
Contribuir a la optimización del diseño, el costo, la constructibilidad y el calendario del proyecto.
Gestionar y contribuir a las revisiones de riesgos y estudios de peligrosidad.
Gestionar la calidad de la ingeniería mediante tutorías, comprobaciones y comentarios constructivos.
Realizar visitas a los emplazamientos de los proyectos, a las operaciones de los clientes y a las instalaciones de nuevas tecnologías, según sea necesario.
Asistir en el desarrollo de negocios a través del compromiso con el cliente, la participación en conferencias de la industria y la preparación de propuestas.
Qué esperamos de ti
Para el puesto de Ingeniera Principal de Procesos esperamos que cuentes con los siguientes conocimientos y/o experiencia en:
Calificaciones Básicas (Requisitos)
Título en Ingeniería Metalúrgica, Procesamiento de Minerales o Ingeniería Química.
Experiencia y conocimientos en diseño de procesos para la industria de los minerales y en proyectos mineros EPC.
Minimo 15 años de experiencia
Manejo del idioma inglés
Calificaciones Adicionales (Deseables)
Trabajar eficazmente dentro de un equipo de proyecto diverso para lograr los resultados del proyecto.
Destreza en la comunicación oral y escrita.
Experiencia liderando equipos de trabajo.
Capacidad para relacionarse eficazmente con los clientes y entablar relaciones con ellos.
Capacidad para resolver problemas de forma independiente e identificar y aplicar soluciones.
Experiencia en la aplicación de pruebas de proceso para desarrollar el diseño y la selección/tamaño del equipo de proceso.
Conocimientos técnicos de métodos, sistemas y cálculos de ingeniería.
Experiencia con procesos de identificación de peligros como HAZID y HAZOP.
Se valorará la experiencia con herramientas de simulación de procesos como Bruno, METSIM, SysCAD, JKSimMet o similares.
Se valorará la experiencia en plantas de procesamiento de minerales, ya sea en operaciones o en la puesta en marcha de plantas.
Apoyar y orientar a los miembros del equipo de procesos mediante formación en el puesto de trabajo.
Si este puesto se ajusta a tu perfil, postula directamente a este LINK. Agradecemos tu interés y nos pondremos en contacto contigo si necesitamos más información.
Principal Process Engineer
English
Location: Santiago, Chile
At Bechtel you will find spaces for professional development, a challenging, flexible, and diverse environment where we take care of the balance between work and personal life. We know that people like you perform their work with a purpose, that is why we can tell you that in Bechtel we believe it makes sense to create a lasting positive legacy in the communities we are part of.
We are driven to be part of projects that create jobs and grow economies; connect communities with resources and accelerate progress to make the world a cleaner, greener, and safer place.
Let us tell you about this opportunity:
Position Summary
We are seeking a Principal Process Engineer for the Mining and Metals team, based in Chile. The main purpose of this role Leading and manage process engineering teams on large and complex projects from concept through to construction, commissioning and ramp-up. Scope, plan and lead the development of the process design, based on knowledge of process equipment technologies and best practices.
Essential Job Functions
As a Principal Process Engineer, you will be primarily responsible for:
Manage and contribute to the production of process deliverables (such as design criteria, mass & energy balances, process flow diagrams, P&IDs, key equipment sizing/selection).
Coordinate efforts with other engineering disciplines, procurement, construction, vendors, consultants, subject matter experts and client teams.
Conduct and manage trade-off studies and assessments to identify the go-forward process scope.
Contribute to optimizations of design, cost, constructability, and project schedule.
Manage and input to risk reviews and hazard studies.
Manage engineering quality through mentoring, checking and constructive feedback.
Complete visits to project sites, customer operations and new technology installations as required.
Assist in business development through client engagement, participation in industry conferences and preparation of proposals.
What We Need From You
We expect from the successful candidate of the Principal Process Engineer position to have the following knowledge and/or experience in:
Basic Qualifications (Required)
Bachelor's Degree in Metallurgical Engineering, Mineral Processing or Chemical Engineering.
Recognized by your peers as highly skilled, experienced, and knowledgeable in process design for the minerals industry and in EPC mining projects.
Minimum 15 years of experience.
English language proficiency.
Additional Qualifications (Preferred)
Work effectively within a diverse project team to achieve project results.
Skill in oral and written communications.
Experience managing teams.
Able to engage effectively with clients and build client relationships.
Able to independently work through problems and identify/implement solutions.
Experience in applying process test work to develop the process design and process equipment selection/sizing.
Technical knowledge of engineering methods, systems, and calculations.
Experience with hazard identification processes such as HAZID and HAZOP.
Experience with process simulation tools such as Bruno, METSIM, SysCAD, JKSimMet or similar would be highly regarded.
Experience in mineral processing plants either from operations or commissioning / plant start-up would be highly regarded.
Willing to support and mentor Process team members through on-the-job training.
If this role sounds like you, please submit an application directly to this LINK. We thank you for your submission and we will contact you if we need further information.