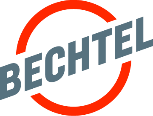 Location: Brisbane
About Bechtel
Since 1898, we have helped customers complete more than 25,000 projects in 160 countries on all seven continents that have created jobs, grown economies, improved the resiliency of the world's infrastructure, increased access to energy, resources, and vital services, and made the world a safer, cleaner place.
Differentiated by the quality of our people and our relentless drive to deliver the most successful outcomes, we align our capabilities to our customers' objectives to create a lasting positive impact.
We serve the Infrastructure; Nuclear, Security & Environmental; Energy, and Mining & Metals markets. Our services span from initial planning and investment, through start-up and operations. Core to Bechtel are our values – ethics, safety, quality, people, culture, relationships, innovation and sustainability, and our covenants – integrity, respect, collaboration, trust, and delivery. They are what we believe, what customers can expect, and how we deliver.
Principal Engineer- Bulk Materials Handling executes assignments concerned with the development, deployment, construction, commissioning and operational requirements of bulk materials handling systems in a global business unit.  Has technical responsibility for interpreting, organizing, and coordinating these assignments.  This involves exploration of subject area, definition of scope and may involve development of novel concepts, approaches and solutions.
About the role
Applies expertise in the field of bulk materials handling engineering to broadly stated, technical problems in a global business unit.
Identifies and defines problems; plans and conducts research aimed at their solution.
Carries out special or unique studies requiring unconventional or novel approaches or research techniques.
Uses all available guides and precedents and expands and develops where these contain critical gaps, are only partially related to the problem, or are largely lacking because of the novel character of the project.
Leads, as requested, in the formulation of advanced/complex engineering/scientific concepts in proposal development and preliminary design phases and presents these to client management.
Conducts or leads special studies on new technologies, methods and materials.
Conducts research, presents papers and keeps abreast of technological development in the specialty, keeping engineering management informed of important new advances.
Serves as consultant to project and specialty engineering/scientific groups, providing advice and counsel on assignments having special and unique features.
May provide technical direction to subordinate specialists and other engineers or scientists, as assigned.
Establishes relationships with professional colleagues and outside consultants retained by Bechtel.
Analyzes specialty staffing requirements for an organization and participates in planning assignments and training in light of these requirements.
May participate in public meetings and licensing hearings, and serve as an expert witness.
Participates in and fosters a work environment that is based upon openness, trust, communication, teamwork, empowerment, innovation, and satisfaction.
What you bring
Specialized knowledge in the field of bulk materials handling engineering, with particular emphasis on experience in either iron ore, coal or bauxite handling.
Particular emphasis will be placed on experience in high capacity materials handling systems, and / or long overland conveyors, as well as the specification, design, construction and commissioning of large rail or crawler mounted mobile materials handling machines.
Experience in, and a thorough understanding of, the requirements of all phases of the project gestation process from concept to completion is also necessary.
Must have detailed knowledge of engineering/scientific systems, calculations, applications, construction methods and materials and relevant computer applications as required by the bulk materials handling industry globally.
Must have knowledge of related construction practices and the economics involved in bulk materials handling project execution.
Thorough knowledge of industrial and regulatory standards and design criteria in the area of bulk materials handling.
Must be willing to accumulate good knowledge of corporate procedures, Engineering Department Procedures (EDPs), appropriate Bechtel Standard Application Programs (BSAPs), and administrative practices.
Skill in oral and written communication.
The above is normally acquired through
A recognized degree in Mechanical engineering, from an accredited college or university, and
A professional license in an appropriate discipline, from a recognized licensing board, AND
Progressive work experience, preferably in project development, specifically as a participant and later leader of detailed design engineering teams.
Experience in specialty consulting or other relevant types of engineering such as systems start-up, field engineering or plant operation in large bulk materials handling plants, process plants or engineering/construction firms involved
What We Offer
There are many reasons why choosing to join Bechtel is one of the best career decisions you will ever make. In addition to working with talented, dedicated people and having the opportunity to play an integral role in stimulating and challenging local and international projects, Bechtel is committed to offering employees the benefits and resources to live healthy lives
With a competitive salary package and annual discretionary performance bonus scheme in place, employee wellbeing is also at the centre of our business – promoted through flexible working arrangements, private health cover and includes access to a leading employee assistance program
We are serious about setting you up for success from the very beginning. Experience an established online onboarding process, gain access to development opportunities via the Bechtel University and participate in our Talent Management and Reward and Recognition programs.
Apply here: LINK