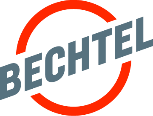 Location: Chile
ENGLISH
Since 1898, we have helped customers complete more than 25,000 projects in 160 countries on all seven continents that have created jobs, grown economies, improved the resiliency of the world's infrastructure, increased access to energy, resources, and vital services, and made the world a safer, cleaner place.
Differentiated by the quality of our people and our relentless drive to deliver the most successful outcomes, we align our capabilities to our customers' objectives to create a lasting positive impact.
We serve the Infrastructure; Nuclear, Security & Environmental; Energy; and Mining & Metals markets. Our services span from initial planning and investment, through start-up and operations. Core to Bechtel are our values – ethics, safety, quality, people, culture, relationships, innovation and sustainability, and our covenants – integrity, respect, collaboration, trust, and delivery. They are what we believe, what costumers can expect, and how we deliver.
Position Summary
Bechtel is seeking a Prime Contract Administrator for the Mining & Metals team, based in Chile. The position will be responsible for managing the prime contract and any Joint Venture Agreement(s) on a project. Implementing Prime Contract Management Program and establishing contracts administration procedures. Responsible for the training and supervision of contracts personnel supporting prime contract administration and claims identification.
Responsibilities
The Prime Contract Administrator is principally responsible for:
Participates in Prime Contract Formation as assigned.
Participates with the identification of the contract baseline, including terms and conditions, specifications, drawings, estimate, proposal, schedule and other documents incorporated in the contract;
Identify areas of risk and opportunity for risk due to ambiguities, omissions, and conflicts in the contents of documents relative to the contract (bid, proposal, proposal package, etc.) Prepare a risk mitigation plan with the project team and manage the plan's execution;
Responsible for the development and implementation of the Contract Management Program for the project consistent with the practices and procedures set forth in the Prime Contracts Management Manual, including the Contract Responsibility Management Matrix, the Contract Requirements Action List, and the Contract Notice Requirements Action List;
Establish a Project Change Order Procedure, incorporating the Pending Item Program, to provide a methodology to identify changes, quantify the additional time and compensation due Bechtel per the contract, define approval requirements and communicate changes to the Customer;
Coordinate with other project team members to identify customer related actions or inaction's which result in constructive contract changes. Recommend and implement actions to document and request the additional compensation or time due Bechtel;
Prepare change orders to the Contract and develop the negotiation strategy and support/conduct negotiations;
Manage the working relationship with Construction, Engineering, Procurement, Legal and Risk Management to ensure that (sub)contracts contain appropriate flow down of prime contract terms, and facilitate organizational interfaces between those performing (sub)contract formation and administration;
Participate in project related meetings, work closely with Construction, Engineering, Procurement, and Project Controls, and review project financial data to:
Ensure awareness of all project activities that may affect the prime contract;
Identify opportunities for revenue enhancement, schedule relief and claim avoidance;
Take appropriate actions to protect Bechtel's interest and/or improve project performance;
Ensure compliance with prime contract terms and conditions;
Develop a program to identify and prepare claims as they arise and coordinate the efforts to negotiate and resolve claims with the Claims Group and Legal Department;
Responsible for ensuring contract insurance provisions are adhered to and coordinates with Risk Management personnel regarding occurrences that may be covered by Customer or Bechtel provided insurance.
Manage the handling of the prime contract closeout requirements;
Manage personnel assigned to the project Contracts organization;
Coordinate the development and delivery of ongoing project training to address prime contract management principles, (sub) contract formation and administration, and identification, preparation, and resolution of claims;
May perform similar duties on a retrospective basis when assigned to the Central Claims Group.
Qualifications and Skills
Basic Qualifications
The Prime Contract Administrator shall be knowledgeable and/or experienced in:
Degree in Law, and equivalent experience in mining.
Experience or courses in pricing, contract law, contract drafting, administration and negotiation of change orders, effective correspondence, planning and scheduling
Thorough knowledge of prime contract administration office and field procedures and documents relating to a construction project
Direct experience in managing workload distribution and execution of the work as well as personnel interviewing, selection, salary planning, classification changes, performance evaluation, career counseling, transfers and terminations
Working knowledge of engineering/construction industry contracting practices, applicable government and commercial regulations and practices, and Bechtel policies, procedures and work practices
Advanced English (required).
LINK to Apply: HERE
ESPAÑOL
Resumen del Puesto
Bechtel busca un/a Administrador/a de Contratos Principales para el equipo de minería y metales, con base en Chile. El puesto será responsable de administrar el contrato principal y cualquier acuerdo de joint venture en un proyecto. Implementar el Programa de Gestión de Contratos Primarios y establecer los procedimientos de administración de contratos. Responsable de la formación y supervisión del personal de contratos que apoya la administración del contrato principal y la identificación de reclamaciones.
Responsabilidades
El/la Administrador/a de Contratos Principales es el/la principal responsable de:
Participar en la formación del contrato principal según se le asigne.
Participar en la identificación de la línea de base del contrato, incluyendo términos y condiciones, especificaciones, dibujos, estimación, propuesta, calendario y otros documentos incorporados en el contrato;
Identificar áreas de riesgo y oportunidades de riesgo debido a ambigüedades, omisiones y conflictos en el contenido de los documentos relativos al contrato (oferta, propuesta, paquete de propuestas, etc.) Prepara un plan de mitigación de riesgos con el equipo del proyecto y gestiona la ejecución del plan;
Responsabilizarse del desarrollo y la aplicación del Programa de Gestión de Contratos para el proyecto, en consonancia con las prácticas y los procedimientos establecidos en el Manual de Gestión de Contratos Principales, incluida la Matriz de Gestión de Responsabilidades Contractuales, la Lista de Acciones de Requisitos Contractuales y la Lista de Acciones de Requisitos de Notificación Contractual;
Establecer un Procedimiento de Orden de Cambio del Proyecto, incorporando el Programa de Elementos Pendientes, para proporcionar una metodología para identificar los cambios, cuantificar el tiempo adicional y la compensación debida a Bechtel según el contrato, definir los requisitos de aprobación y comunicar los cambios al Cliente;
Coordinar con otros miembros del equipo del proyecto para identificar acciones o inacciones relacionadas con el cliente que resulten en cambios constructivos del contrato. Recomendar e implementar acciones para documentar y solicitar la compensación adicional o el tiempo debido a Bechtel;
Preparar órdenes de cambio al contrato y desarrollar la estrategia de negociación y apoyar/realizar negociaciones
Gestionar la relación de trabajo con las áreas de Construcción, Ingeniería, Adquisiciones, Legal y Gestión de Riesgos para asegurar que los (sub)contratos contengan un flujo apropiado de los términos del contrato principal, y facilitar las interfaces organizacionales entre quienes realizan la formación y administración de los (sub)contratos;
Participar en reuniones relacionadas con el proyecto, colaborar estrechamente con los departamentos de Construcción, Ingeniería, Adquisiciones y Control de Proyectos, y revisar los datos financieros del proyecto:
Garantizar el conocimiento de todas las actividades del proyecto que puedan afectar al contrato principal;
Identificar oportunidades para mejorar los ingresos, reducir los plazos y evitar reclamaciones;
Tomar las medidas apropiadas para proteger los intereses de Bechtel y/o mejorar el rendimiento del proyecto;
Asegurar el cumplimiento de los términos y condiciones del contrato principal;
Desarrollar un programa para identificar y preparar reclamos a medida que surjan y coordinar los esfuerzos para negociar y resolver reclamos con el Grupo de Reclamos y el Departamento Jurídico;
Garantizar el cumplimiento de las disposiciones de seguro del contrato y coordinar con el personal de Gestión de Riesgos los sucesos que puedan estar cubiertos por el seguro proporcionado por el cliente o por Bechtel.
Gestionar el manejo de los requisitos de cierre del contrato principal;
Gestionar el personal asignado a la organización de Contratos del proyecto;
Coordinar el desarrollo y la entrega de capacitación continua del proyecto para abordar los principios de gestión de contratos principales, la formación y administración de (sub)contratos y la identificación, preparación y resolución de reclamos;
Podrá desempeñar funciones similares con carácter retrospectivo cuando se le asigne al Grupo Central de Reclamaciones.
Cualificaciones y Habilidades
Calificaciones Básicas
El/la Administrador/a de Contratos Principales debe tener conocimientos y/o experiencia en:
Idealmente, Título de Derecho con experiencia en Minería.
Inglés Avanzado (excluyente).
Experiencia o cursos en fijación de precios, derecho contractual, redacción de contratos, administración y negociación de órdenes de cambio, correspondencia eficaz, planificación y programación.
Conocimiento profundo de los procedimientos y documentos de oficina y de campo de administración de contratos principales relacionados con un proyecto de construcción.
Experiencia directa en la gestión de la distribución de la carga de trabajo y la ejecución del trabajo, así como en entrevistas de personal, selección, planificación salarial, cambios de clasificación, evaluación del rendimiento, asesoramiento profesional, traslados y despidos.
Conocimiento práctico de las prácticas de contratación de la industria de la ingeniería/construcción, reglamentos y prácticas gubernamentales y comerciales aplicables, y políticas, procedimientos y prácticas de trabajo de Bechtel.
Link para postular: AQUÍ