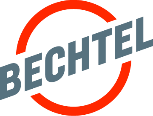 Pre-Operation Electrical HV Engineer ID 264489
Position Summary
Bechtel is seeking a Pre-Operation Electrical HV Engineer for the Mining & Metals team, based in Chile. The position is responsible for planning and conducting work requiring judgment in the evaluation, selection, application, adaptation, and modification of standard techniques, guidelines, procedures, and criteria. Devises new approaches to startup, maintenance, operation, or testing. May include relocation to jobsite to perform specific startup activities as assigned.
Responsibilities
The Pre-Operation Electrical HV Engineer is principally responsible for:
Plans, schedules, conducts, or coordinates detailed phases of startup, operations, or maintenance for a project, including reviews of designs for plant operability and safety and jobsite precommissioning and startup assignments as directed. Performs work that involves conventional practice but may include a variety of complex features such as conflicting requirements, unsuitability of conventional methods, or difficult coordination requirements.
Assists with the preparation of operations manuals.
Plans, guides, or prepares project administrative and technical documents as required for startup, maintenance, operation, or testing.
Coordinates startup between project engineering, construction, specialty staff groups, clients, and vendors.
Assumes a lead role over other engineers for specific tasks as assigned. May direct overall startup activities on specific assignments.
Trains assigned personnel and assists them in their professional development.
Qualifications and Skills
Basic Qualifications
The Pre-Operation Electrical HV Engineer shall be knowledgeable and/or experienced in:
A recognized degree in an engineering or scientific discipline from an accredited college or university, or
A professional license in an engineering discipline, or
Enough specialized courses in relevant general engineering or an appropriate engineering discipline to meet job requirements, and
Practical work experience in startup, operation, or other relevant experience in design engineering, construction, field engineering, or plant operation in industrial or process facilities.
Additional Qualifications
Technical knowledge of startup, operation, maintenance, or testing.
Knowledge of engineering systems, applications of startup and operations and basic knowledge of application of computers to engineering problems.
Broad knowledge of precedents in the startup or operations area and a good knowledge of principles and practices of related areas.
Good knowledge of industry or regulatory standards and design criteria pertinent to plant or equipment operations.
Skill in oral and written communication.
Link to Apply: LINK