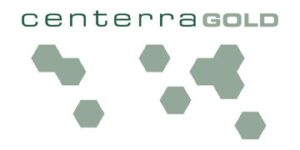 Job Role: Planner, Mill Maintenance Electrical & Instrumentation
Location: Mount Milligan Mine, BC. Canada
Closes on May 31
Summary
Reporting to the Mill Maintenance Superintendent, the Electrical/Instrumentation Mill Maintenance Planner will be focused on providing support to enhance the effectiveness of the mill operations and maintenance teams at the Mt Milligan mine.
Responsibilities
Excellent safety leadership, adhering to and sponsoring our safety culture, environmental policies and procedures
Work in a team-oriented environment of instrument, electrical and mechanical trades
Develop and communicate the, daily, weekly, monthly, and annual maintenance plans to all affected departments
Develop and communicate the weekly schedule to all affected departments
Monitor the completion of the schedule, and coordinate changes as required
Create work orders for all "approved" non-emergency work requests
Manage and control the storage and release of all parts and/or materials required for job "planned" jobs
Manage the work order back log for all physical assets requiring maintenance

Reviews all "completed" work orders to ensure all relevant job information is captured in the equipment/component repair history
Qualifications
Electrical trade certification and a minimum of three to five years of varied maintenance experience within the mining industry, or, an equivalent combination of education, training and experience
Excellent written and verbal communication skills with all levels of the operation
Strong computer skills with the ability to use integrated maintenance management systems and experience with MS Office software including MS Project
Excellent interpersonal skills with the ability to liaise with mill operations personnel and senior management

Self-motivated team player with a positive attitude and the ability to work with minimal supervision
Centerra Gold values the diversity of the people it hires and serves. Diversity at our company means fostering a workplace in which individual differences are recognized, appreciated, respected and responded to in ways that fully develop and utilize each person's talents and strengths.
Interested applicants may apply too through Centerra Gold's website at  https://www.centerragold.com/careers. We sincerely thank all applicants for their interest, however only those selected for an interview will be contacted.