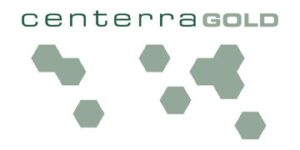 Job Role: Mine Maintenance Reliability Engineer
Location: Mount Milligan Mine, BC. Canada
Closes on May 21
Summary
We have an opportunity for a Mine Maintenance Reliability Engineer (RE) to join our Mount Milligan Mine operations site.
This is a camp-based position, with a rotation of 7×7 or 14×14, with a 12-hour daily schedule.
Reporting to the Mine Maintenance Superintendent, the RE will be working with mine operations and maintenance teams to enhance the availability and effectiveness of mine equipment assets. You will provide technical support in the form of Data Analysis, Failure Analysis, and Root Cause Investigation.
Responsibilities
Facilitating/leading root cause failure analysis for major component failures on key open pit equipment
Maintaining and validating downtime reporting databases and KPI's
Driving the predictive and preventative maintenance process, including data translation and analysis (including report generation) Identifying, evaluating, and scoping reliability improvement opportunities
Ensuring the sustainability of the Condition Monitoring techniques that are currently used and any to be implemented Leading/working within cross-functional teams including engineering, maintenance, and operations to support continuous improvement initiatives
Leading Reliability Centered Maintenance (RCM)
Leading the use of improvement processes to improve the performance of assets
Coaching and training condition monitoring and lubrication technicians
Ensuring efficient and reliable operation of mine equipment while protecting and prolonging the economic life of all assets

Contributing to the overall efficiency of the maintenance department by performing other technical functions as assigned by the supervisor
Education & Experience
To qualify, you must have at least 3 of years practical reliability engineering experience in a mining or related maintenance field. Although not a requirement, formal technical background in Mechanical/Electrical trade or Bachelor's qualification in Mechanical or Electrical Engineering, will be preferred.
Knowledge, Skills, and Abilities
Vibration analysis, oil analysis, thermography, and NDT
Application of RCM principles
Exposure to project coordination and ability to make sound project decisions
Computer proficiency in software products, including Microsoft Projects (GANTT Chart), SIS, Microsoft Office, etc. Background in CMMS (asset)
Mechanical qualification in Maintenance Planning/Asset Management, (asset)

Qualification as a Certified Maintenance and Reliability Professional, (asset)
Lastly, you will join us with a highly collaborative mindset, fostered by integrity, focus, and incredible work ethic. Your excellent written and verbal skills will be essential to your success as a solutions-focused member of the team.
Working Conditions
As a valued member of Centerra's Mount Milligan Mine operations team, you can look forward to a competitive annual salary based
on experience, skills, and qualifications. You'll also gain access to some incredible benefits, including:
Tax-free travel allowance commensurate with the distance required for travel
Extended group health, dental, vision, and travel insurance
Life Insurance, STD, LTD, AD&D
Company-sponsored pension with Company match
Employee & Family Assistance Program
Healthcare Spending Account / Lifestyle Wellness Spending Account
Reimbursements on work gear and equipment
Annual Incentive Bonus
Employee Share Purchase Plan with Company match
Parental leave top-up program
Professional development within the organization

Join a company committed to diversity, equity, and inclusion (https://sustainability.centerragold.com/social/our-people)
Centerra Gold values the diversity of the people it hires and serves. Diversity at our company means fostering a workplace in which individual differences are recognized, appreciated, respected and responded to in ways that fully develop and utilize each person's talents and strengths.
Interested applicants may apply too through Centerra Gold's website at  https://www.centerragold.com/careers. We sincerely thank all applicants for their interest, however only those selected for an interview will be contacted.