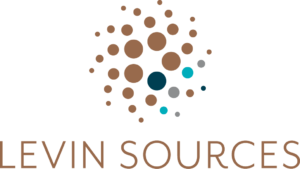 PROJECT MANAGER / SENIOR PROJECT MANAGER / SPECIALIST
We are hiring a Project Manager / Senior Project Manager / Specialist (salary range: £30,000 – £38,000) to help drive change through emerging services including in the area of digital4development and forest-smart mining.
Join Levin Sources at this exciting stage in our development and help drive change through emerging services, including in the areas of Better Business, Good Governance, digital4development, climate and forest-smart mining. Dependent on skills and interests, the right candidate may support/lead exciting initiatives such as the product development of ASMSpotter.
We are recruiting to enhance our capacity to deliver against our impactful mission and in line with our clients' diverse needs as our influence and the demand for our services grows. Our experience, expertise and company standing positions us at the forefront of ongoing and future efforts to:
ensure the sustainable production and responsible sourcing of minerals by supporting supply chain actors to get ahead of the compliance curve as regulators increasingly enshrine environmental, social and governance (ESG) and responsible
business conduct requirements in law,
advocate for and support the role of artisanal and small-scale mining in achieving the Sustainable Development Goals, recognising its importance as a source of income generation and empowerment for millions, especially in low income countries,
advance a just transition to a green economy ensuring inclusion of nature-based solutions in the minerals sector,
advocate for and support the inclusion of other marginalised groups and small and medium enterprises in sustainable supply chains, and
harness the opportunities presented by the fourth (digital) revolution to contribute to the sustainability of minerals supply chains
Application Process:
Please read the role specifications and requirements here and make sure that your cover letter demonstrates your writing skills, ability to communicate, and how you would plan to use your experience specifically at Levin Sources and in this role.
Deadline of applications is 30th December 2020 with interviews being held in early January via Zoom. Early applications are encouraged and will be reviewed upon submission.
* Please specify in the email subject line and the top of your cover letter the role you are applying for*