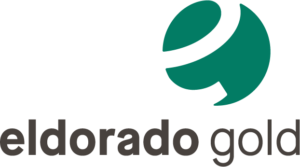 POSITION OVERVIEW 
Reports to:  Director Project Management Office & Transformation 
Location: Canada 
POSITION SUMMARY 
The Manager, Strategy and Valuation will lead the investment office and valuation activities for decisions related to capital investments and planning to ensure the value of every decision is clear and well informed. The role requires ability to influence and challenge thinking, prepare concisely written reports and clearly articulate outputs and insights to senior management and other key stakeholders.  
KEY RESPONSIBILITIES 
The Manager, Strategy and Valuation will be responsible for, but not limited to, the following:  
Provide independent, robust, and high-quality economic evaluations of proposed portfolio level decisions and investment opportunities considering risks and uncertainties

 

Create shareholder value by framing, evaluating and clearly communicating the risks and returns for capital allocation decisions to senior decision-makers

 

Lead the Investment Office by working cross functionally to develop a pipeline of opportunities, assisting in prioritizing, reporting, and tracking of opportunities and projects. 

 

Oversee prioritization of capital to achieve goals and objectives aligned with the Corporate Strategy including preparation of reports and presentations for senior decision-makers

 

Ensure standardization of Capital Allocation and Prioritization process

 
Develop and analyse multi-level business planning scenarios

 

Ensure key input QAQC and appropriate financial sensitivity analysis.

 

Create, build, update, and maintain complex and detailed financial models, capital investment analysis and probabilistic simulations of potential investments and opportunities across operations and projects (e.g., studies, continuous improvement, etc.) 

 

Develop a standard approach to financial modeling at Eldorado that reflects the different requirements of our operations and projects and their jurisdictions

 

Utilize data visualization software (e.g., Power BI), to turn data into coherent, visually immersive, and interactive insights to influence decision making

 and aid in the communication of scenarios or development options to stakeholders

 
VALUES 
Collaboration

 – We succeed together

 

Integrity 

– We are honest and do the right thing

 

Agility 

– We continuously assess, adapt and navigate to the find solutions

 

Courage 

– We embrace the unknown and face changes head-on

 
Drive 

– We persevere through adversity, remaining committed to delivering on our promises

 
QUALIFICATIONS, KNOWLEDGE & PREVIOUS EXPERIENCE REQUIREMENTS 
This role is suited to someone from a diverse range of backgrounds which may include consulting, investment banking, corporate finance, law, planning, geology, or engineering. Energetic and driven, you will work well under pressure bringing attention to detail and an ability to meet multiple and competing deadlines. You establish credibility through strong technical ability, leadership, and excellent communication skills. You relate well with people in an engaging style allowing you to build strong working relationships.  
You will have demonstrated experience in: 
Degree in a professional business/engineering related discipline

 

Financial evaluations to support investment decisions

 

Technical experience in resources, manufacturing and / or other process-driven industries (mining experience an asset but not essential)

 

Strong critical thinking and reasoning skills, ability to quickly adapt to technical concepts and apply theories.

 
Strong business acumen, solid understanding of corporate finance theory and its practical application to investment evaluation, and strong financial modelling skills. 

 

Strong communication and collaboration skills, with the ability to work effectively at all levels and with different cultures, backgrounds, and work styles. 

 

Experience utilizing data visualization software (i.e Power BI) 

 
Closing date: February 18th, 2022
To apply, please reach out to Mandy McEleney, Manager, Talent Acquisition at Eldorado Gold on: mandy.mceleney@eldoradogold.com