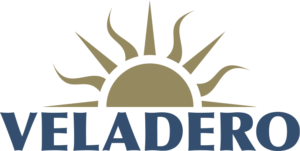 Drill & Blast Operations Superintendent
The Veladero mine is large-scale open pit gold and silver mine, located in Argentina, in the heart of the Andes at elevations of 4,000 to 4,850 meters above sea level, approximately 374 kilometers northwest of the city of San Juan. Veladero is a 50/50 joint venture operation with Shandong Gold.
As part of Barrick we are One Team with One Mission: to be the world's most valued gold mining business by finding, developing, and owning the best assets, with the best people, to deliver sustainable returns for our owners and partner.
We aim to cultivate a high-performance culture defined by the following principles: a deep commitment to partnership, consistent execution, operational excellence, disciplined capital allocation, and continual self-improvement.
We are obsessed with talent and seek out fresh perspectives and challenging ourselves to think differently as we contribute to transform Barrick into a leading 21st century company.
Our Mining Production team currently has an opportunity for a Superintendent – Drill and Blast to join our Veladero Mine.
Context:
As a member of the Mining Production team, the successful candidate will report to the Mining Manager and will lead the Drill and Blast Operations team. There will also be significant interaction with the Technical Services team, particularly the Chief Mining Engineer – Drill and Blast.
This role will require an incumbent who has extensive operational experience in open pit Drill and Blast Operations. An understanding of drill maintenance, and some exposure to technical services, would be advantageous. The successful candidate will be expected to be out in the pit, getting their hands dirty, challenging the status quo, identifying opportunities for improvement in the D&B space, and ensuring the team goes home safely at the end of the day.
Responsibilities:
The incumbent will have the following primary objectives:
Taking an active safety leadership position in the field, inspecting all relevant work areas on at least a daily basis and driving a zero-harm focus among the team.
Developing the practical, technical and leadership capabilities of the Drill and Blast operations team.
Managing drilling operations to ensure we 'do it right the first time', maximising efficient operation of drills (D90Ks and PV271s), ensuring we are using the right tools for the job, and identifying risks and mitigating them before there is a problem.
Managing the explosive DTH service (Orica) to ensure we are operating safely, improving efficiency in their service, identifying opportunities for cost savings, and making sure that we remain at least two-weeks ahead on broken stocks.
Working with the technical services team to ensure we close the loop on design-to-application so that we are constantly improving our D&B processes and outcomes, and providing timely and data-driven feedback to drive improvements in the planning process.
Participating in short- and long-range D&B scheduling and budgeting, monitoring compliance, and implementing actions to realign to these schedules and the budget where deviation has occurred.
Qualifications
Candidates must speak Spanish, and English language experience would be advantageous.
Minimum 7-years in Open Pit metal operations, with at least 5-years recent experience in a supervisory role associated with drilling and/or blasting operations.
Experience operating production drills (D90K or PV271) and/ or having worked on blast crew would be advantageous.
Experience working as a D&B Engineer would be advantageous.
Demonstrated experience in identifying opportunities in the D&B space and developing programs to implement improvements.
Experience working at altitude >4000m would be advantageous.
Strong planning, and problem-solving skills.
Demonstrated leadership and communications skills.
Ability to work in a team environment with geology, mine engineering and production personnel.
Organized, motivated self-starter with high standards expected of themselves and others.
Ability to work in a dynamic fast-paced mine production environment.
Candidates who are interested in joining our dynamic team should submit to Barrick a resume and cover letter which specifically addresses how your experience aligns to the required ´Qualifications´.
Candidates can send their CVs: fgiordano@veladero.com
Barrick Gold Corporation is an Equal Opportunity Employer and we value workplace diversity. Please visit our website at www.barrick.com to see the exciting projects we are currently working on.
Position: Superintendent – Drill and Blast
Primary Location: Veladero, Argentina
Reports to: Mining Manager
Schedule: Fulltime