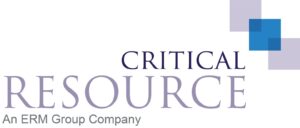 Job description
Job Title: Business Development Senior Associate / Associate Director (Mining) at Critical Resource (an ERM Group company)
We are seeking an exceptional, entrepreneurial candidate at a senior level for an important business development role in our exciting company.
About Critical Resource
Critical Resource is a strategic unit within the ERM Group of companies specialised in consulting to top-level executives, advising on stakeholder, (geo)political, and ESG issues which have strategic implications. We advise some of the world's largest companies and engage with international stakeholders at the most senior levels. We believe the future's most successful energy and resource firms will be those that manage these risks better than their competitors.
We have two main goals: to provide authoritative, independent analysis on such issues; and to assist clients to manage them in a strategic, far-sighted and responsible way.
Our core team brings together high-level experience working for The Economist, McKinsey, the OECD, Chatham House and a number of major energy and resource firms. Our network of senior advisors spans over 75 countries and includes former senior executives in global companies, former ambassadors, government ministers, civil society leaders and other leading opinion formers. Our Senior Advisory Panel includes a former editor of The Economist, the chairs of Shell and Rio Tinto, and the former Special Representative of the UN Secretary General for Sustainable Energy for All, among other eminent figures.
The opportunity:
We are hiring for a full-time role within Critical Resource's London-based core team focused on helping to grow the company's mining business in a time of great growth in the sector. The role would involve taking responsibility for business development across a range of major, midcap and junior mining accounts and helping to lead and coordinate the activities of other Critical Resource team members. Depending on candidates' experience, this could be at either a senior associate or an associate director level.
For Critical Resource, business development is a sophisticated process, focused on building long-term peer-relationships with senior executives, to establish us as 'trusted advisors' on the back of our expertise and insights. We are looking for people able and excited to:
Build a strong understanding of, and listen carefully to, potential client needs
Be an expert source of advice and counsel on crucial political and ESG issues
Build and maintain our network of contacts through outreach and meetings
Credibly communicate to potential clients our capabilities and insights on relevant issues
Spot potential commercial opportunities and lead internal initiatives to capture them
Secure work by designing solutions which help clients achieve their goals
The role will require strong entrepreneurship and a zest for growing the business, as well as intellectual rigour. Among other practical activities, the role will involve: research on emerging ESG and political issues and potential clients; developing sophisticated bespoke outreach materials including op-eds and marketing slide decks; arranging calls and meetings and roundtable events; identifying opportunities including by engaging effectively with the broader ERM team across the globe; attending and speaking at international conferences; developing high-quality written proposals and ultimately securing business.
There will likely be extensive direct engagement with senior executives (focused on boards and executive committees), as well as with other influential stakeholders. You will have significant autonomy and responsibility, and also be part of our core team that helps shape the overall strategy of the company.
The work will be highly challenging and engaging, with tight deadlines, and involve collaboration with senior team members. You will be working on a globally-important set of issues, in an environment which values excellence and is highly supportive of employees' professional development.
The role will also likely involve contributing to other areas of Critical Resource work including: working on client assignment (and potentially leading them); and helping building our brand.
Location:
Central London (nearest tubes – Aldgate, Liverpool Street, Bank)
Time & availability required: We are looking for the role to begin as soon as possible, on a full-time basis. There will be an initial three-month probationary period. Some international travel will be involved.
Salary:
Competitive overall package dependent on experience, comprising a base salary and performance bonus, which will be linked to revenue secured and company profits.
The ideal candidate will have:
Skills / qualifications:
Demonstrated ability to effectively market and sell consulting, advisory or other professional services work to both new and existing clients. Proven ability to build strong client and stakeholder relationships. Existing networks and relationships with the energy and resource industries are helpful, but not a must.
5-10 years or more of experience in a field relevant to our work in some way: e.g., experience within resource or energy companies, political risk consulting, management consulting, other professional services, NGO or development work, diplomacy, etc.
Strong communication skills, including excellent verbal communication as well as writing ability in English. Other language skills (e.g. French) an advantage.
A good Bachelor's degree or masters is an advantage.
Good IT skills, including familiarity with PowerPoint & Excel.
Personal attributes
Entrepreneurial and energetic with a strong appetite for business development, as well as strong interest in the issues on which we advise
Highly personable, engaging and enthusiastic attitude
Persistence and drive, with a strong work ethic
High ethical integrity and commitment to confidentiality
Professional approach and reliability
Please note that you must be eligible to work in the UK to apply for this position.
The core team is based in London but there may potentially be an option to work from other locations.
To Apply:
We aim to build an inclusive culture by identifying, acquiring, developing and retaining a highly skilled and high performing workforce which reflects the diverse global marketplace in which we operate, regardless of gender, ethnicity, religious preference, sexual orientation, physical attributes, educational background.
If you share our values and are interested in this role, please send the following:
Your CV on maximum 1-2 pages.
Your answer to the following two question. The total word count for both answers should be no more than 400 words. We are looking for well written and persuasive answers rather than any deep research.
Question 1: What interests you in the role helping grow Critical Resource's mining business?
Question 2: What role should the mining industry usefully play in society?
When applying, you will have the option of "providing additional information to support your application". Please submit your CV and answers to the above questions, in this section.
Please submit your application by 25th April 2021
The URL for the application portal is here: https://erm.wd3.myworkdayjobs.com/en-US/ERM_Careers/job/London-United-Kingdom/Senior-Consultant–Mining-Business-Development–Mid-Senior-Level-_R00008488?source=Linkedin 
ERM/CR does not accept recruiting agency resumes. Please do not forward resumes to our jobs alias, ERM/CR employees or any other company location. ERM/CR is not responsible for any fees related to unsolicited resumes.