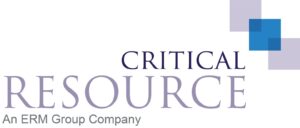 Job title: Climate- Senior Associate / Associate Director at Critical Resource (an ERM Group company)
Job description:
About Critical Resource
Critical Resource is a strategic unit within the ERM Group of companies specialised in consulting to top-level executives, advising on stakeholder, (geo)political, and ESG issues which have strategic implications. We advise some of the world's largest companies and engage with international stakeholders at the most senior levels. We believe the future's most successful energy and resource firms will be those that manage these risks better than their competitors.
We have two main goals: to provide authoritative, independent analysis on such issues; and to assist clients to manage them in a strategic, far-sighted and responsible way.
Our core team brings together high-level experience working for The Economist, McKinsey, the OECD, Chatham House and a number of major energy and resource firms. Our network of senior advisors spans over 75 countries and includes former senior executives in global companies, former ambassadors, government ministers, civil society leaders and other leading opinion formers. Our Senior Advisory Panel includes a former editor of The Economist, the former Special Representative of the UN Secretary General for Sustainable Energy for All and the outgoing chairs of Shell and Rio Tinto, , among other eminent figures.
Core responsibilities would include:
Helping lead Critical Resource's client assignments for primarily energy and resource companies on their corporate-level strategies for climate change and other environmental, social and governance (ESG) issues. This will include overseeing and helping manage client projects in areas such as: developing climate strategies; climate scenario analysis; climate and ESG governance and risk management; climate target-setting; and leadership positioning and engagement.
Supporting Critical Resource's climate change business development, including helping develop existing relationships with senior executives on potential climate, ESG and sustainability assignments and maintaining our reputation as 'trusted advisors'.
Further developing and strengthening Critical Resource's approach and methodologies related to climate change and ESG strategy development, climate scenario analysis and risk management.
Cultivating Critical Resource's expert profile and thought leadership on climate change and sustainability and developing relationships with climate change and sustainability thought leaders.
Staying abreast of key emerging trends and issues around climate and ESG.
Managing and developing junior colleagues.
Skills/qualifications:
At least five years of work experience relating to climate and sustainability issues, ideally with a focus on the energy or resources sector, either gained through in-house experience within an energy or resources company (at the group or operational level), or alternatively through experience in investor/financial institutions, academia, think tanks, civil society organisations, government, management consulting, law, development work, etc.
A strong academic record
Strong numerical skills are important (including being comfortable with interpreting datasets and calculations). Understanding of transition-related scenarios and experience with energy and economics modelling methodologies (supply, demand, cost and price fundamentals) are desirable.
Although we are not looking for someone with a climate science background, you will need a strong understanding of climate change-related issues (including a general understanding of the main technological and operational issues), as well as global business trends, political/international dynamics, and the resources sector
Proven ability to manage small teams and projects successfully, under tight deadlines and within budgets
Proven ability to build strong client and stakeholder relationships
Excellent writing ability in English and strong communication skills
Additional language skills are an advantage
Good IT skills, including familiarity with MS Office. Good Excel capabilities – advanced functionality and the ability to build complex tools, with the willingness and ability to further upskill.
Personal attributes:
A highly diligent and thorough work ethic
Strong analytical and research skills, ability to quickly grasp and dissect complex issues
Entrepreneurial and energetic with an appetite for business development
Personable character and a good team player
High ethical integrity and commitment to confidentiality
Professional approach, reliability and ability to meet tight deadlines
This is an exciting opportunity for anyone who wants to further strengthen their experience and reputation in the climate and sustainability fields, in an environment which values excellence and entrepreneurship, and which is highly supportive of employees' professional development.
Time and availability required:
Permanent, full-time position with a six-month probationary period, starting as soon as possible. Some international travel may be required.
Critical Resource's core team is based in London but there may potentially be an option to work from other ERM locations(https://www.erm.com/locations/).
To Apply:
We aim to build an "inclusive culture" by identifying, acquiring, developing and retaining a highly skilled and high performing workforce which reflects the diverse global marketplace in which we operate, regardless of gender, ethnicity, religious preference, sexual orientation, physical attributes, educational background.
If you share our values and are interested in this role, please apply via the link provided. Please be prepared to provide the following:
Your CV on no more than 2 pages.
Your answer to the following two question. The total word count for both answers should be no more than 400 words. We are looking for well-written and persuasive answers that demonstrate clarity of thought rather than any deep research.
Question 1: Why are you interested in this role and what would make you a suitable candidate?
Question 2: What role can the natural resources industries play in the global energy transition?
When applying, you will have the option of "providing additional information to support your application". Please submit your answers to the above questions, in this section.
Please submit your application by 25th April 2021
ERM/CR does not accept recruiting agency resumes. Please do not forward resumes to our jobs alias, ERM/CR employees or any other company location. ERM/CR is not responsible for any fees related to unsolicited resumes.
URL: https://erm.wd3.myworkdayjobs.com/en-US/ERM_Careers/job/London-United-Kingdom/Senior-Consultant–Corporate-Climate-Change–Mid-Senior-Level-_R00008485 
Closing date: 25 April 2021