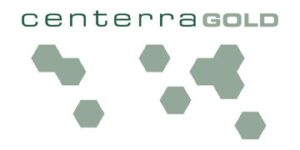 Job Role: First Nations Liaison Administrator
Location: Mount Milligan Mine, BC. Canada
Closes on June 3
Summary
Reporting to the Human Resources Superintendent, you will be primarily responsible in providing administrative support and community liaison work for the First Nations' Communities. The role requires a high degree of confidentiality, discretion and professionalism.
Responsibilities
• Act as a point of contact for the First Nations' Communities; mine site meetings, phone &/or email communication
• Act as the initial liaison for the P.E.T.E.R Program and assist with interviewing candidates
• Determine their fitness for work
• Determine vocational skills
• Ensure that all P.E.T.E.R participant hardcopies are handed over to the HR team; interview notes, resume and all personal files for entry into HRIS system
• Act as a point of contact with the any Community Liaison personnel and focus on communication between the mine site and the Community
• Set up and administer individual/applicable programs for mine site employees and ensure supervisors are well informed regarding the scheduling of participants
• Assist in setting up and developing a variety of community events, including community meetings, site tours for Chiefs, Elders and Counsellors and community job fairs (in concert with HR Team), as well as site-based events
• Provide presentation slides with data provided by HR Team on a weekly/monthly basis
Education, Experience & Skills
• A minimum of 5 years experience in administration and 2 years of indigenous community relations
• Demonstrated ability to maintain confidentiality and privacy requirements (Code of Ethics)
• 3+ years of administrative experience within a confidential environment
• Experience with planning , coordinating and supporting public events
• Demonstrated ability to review, determine suitability of candidates and provide recommendations and next steps within the process
• Experience and adaptability working within a fast paced environment
• Ability to collaborate with other departments
• Excellent organization and interpersonal skills with strong attention to detail
• Good working knowledge of the MS Office Suite, graphic design experience preferred
• Proactive, high degree of initiative, adaptable and excellent team player and ability to work within a team
• Experience working in a camp environment
Additional Information
• This role is a 4×3 rotations (Mon-Thurs) and is located at the Mount Milligan Mine; which is approximately 155 kilometers northwest of Prince George, British Columbia
• Mount Milligan is a safety-sensitive environment and promotes a drug & alcohol free workplace and has adopted a ZERO – TOLERANCE policy, with respect to alcohol or unauthorized drugs/paraphernalia on site
• The employee is expected to stay at the mine site, while on rotation
• Bus transportation to and from site is provided free of charge from several locations within the region
Centerra Gold values the diversity of the people it hires and serves. Diversity at our company means fostering a workplace in which individual differences are recognized, appreciated, respected and responded to in ways that fully develop and utilize each person's talents and strengths.
Interested applicants may apply too through Centerra Gold's website at  https://www.centerragold.com/careers. We sincerely thank all applicants for their interest, however only those selected for an interview will be contacted.