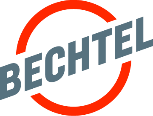 Location: Chile
ENGLISH
Position Summary
Bechtel is seeking a Field Engineer Electrical – STE Coast SE Tarapaca for the Mining & Metals team, based in Chile. The position will be responsible for Leading construction engineers in a broad range of construction engineering work within a specific engineering discipline for a particular area of the project. Providing engineering assistance to superintendents, directing assigned personnel in meeting cost and time schedules, verifying materials, equipment, and quality and assuring results meet design requirements.
Responsibilities
The Field Engineer Electrical – STE Coast SE Tarapaca is principally responsible for:
Responsible for the activities of assigned construction engineers, such as the application of drawings, specifications, and subcontracts.
Directing preparation of quantity listings of field purchased material and equipment. Initiating requisitions for field purchases.
Supervising preparation of construction drawings and schedules. Supervising design of temporary construction facilities and ensures preparation of "as built" drawings and other job plans.
Assisting subordinate construction engineers and superintendents in:Interpreting design drawings; Monitoring equipment installation and planning for delivery of construction materials and equipment; Assuring that proper warehousing and storage exists to ensure environmental protection.
Reviewing specifications, purchase orders, subcontracts, inspection reports, delivery schedules, instruction manuals and technical data.
Administrating assigned subcontracts to ensure contract remains up to date in areas such as drawings, specifications, cost, and schedule.
Coordinating with the Field Construction Manager on activities affecting the contract administration operation.
Coordinating with engineering design on constructability issues.
Supervising subcontractor work efforts and administers routine subcontract changes and interfaces with client personnel. May represent the company in contractual discussions and negotiations.
Reviewing and/or supervising, as assigned, the preparation of construction estimates, cost engineering studies, schedules, and budgets.
Analyzing assigned construction activities to determine the scope, time and resource requirements.
Ensuring that vendors' bids for material and equipment are in conformance to specifications.
Coordinating the interfacing between the construction automation plan and the project controls program at the jobsite. Reviewing project controls documents on progress relating to cost and schedule.
Performing personnel evaluation of assigned subordinate personnel and ensuring they receive progressive training.
May direct minimal numbers of manual craft field forces during project closeout.
Working with various functions to ensure the project achieves corporate goals set for environmental, safety & health, quality, cost, and schedule.
Qualifications and Skills
Basic Qualifications
The Field Engineer Electrical – STE Coast SE Tarapaca shall be knowledgeable and/or experienced in:
A recognized degree in an engineering or scientific discipline, OR Specialized courses in construction management, AND/OR Work experience as a construction engineer, engineer or assistant superintendent leading to an understanding of the technical knowledge described above.
Additional Qualifications
Technical knowledge of a specialized engineering discipline, cost, scheduling and/or contracts administration relating to the construction of heavy industrial or commercial complexes.
Demonstrated leadership in a team-based environment.
Knowledge and understanding of the application and requirements of the Project Environmental, Safety & Health (ES&H) Handbook and the Bechtel Core Processes as they relate to area of responsibility.
Familiar with Bechtel's Business Ethics handbook and policies.
Prior experience supervising and administering subcontractors.
Knowledge of Bechtel's "Zero Accidents" safety program.
Computer literate in word processing, spreadsheet, and database applications in accordance with current Bechtel Standard Application Program (BSAP) standards.
Knowledge of the use of subcontracts; knowledge of the contractor/ subcontractor's responsibilities contained in subcontract documents.
LINK to Apply: LINK
ESPAÑOL
Resumen del Puesto
Bechtel busca un/a Ingeniero/a de Campo Eléctrico – STE Coast SE Tarapacá para el equipo de Minería y Metales, con sede en Chile. El puesto será responsable de Dirigir a los/las ingenieros/as de construcción en una amplia gama de trabajos de ingeniería de construcción dentro de una disciplina de ingeniería específica para un área concreta del proyecto. Proporcionar asistencia de ingeniería a los/las superintendentes/as, dirigiendo al personal asignado en el cumplimiento de los calendarios de costes y plazos, verificando los materiales, el equipo y la calidad y asegurando que los resultados cumplen los requisitos de diseño.
Responsabilidades
El/La Ingeniero/a de Campo Eléctrico – STE Coast SE Tarapacá es el/la principal responsable de:
Responsable de las actividades de los/las ingenieros/as de construcción asignados, como la aplicación de planos, especificaciones y subcontratos.
Dirigir la preparación de los listados de cantidades de material y equipo adquirido en el campo. Iniciar las solicitudes de compras en el terreno.
Supervisar la preparación de los planos y calendarios de construcción. Supervisar el diseño de las instalaciones temporales de construcción y garantizar la preparación de los planos "as built" y otros planos de la obra.
Asistir a los/las ingenieros/as de construcción y superintendentes/as subordinados/as en: Interpretar los planos de diseño; supervisar la instalación de los equipos y planificar la entrega de los materiales y equipos de construcción; asegurarse de que existe un depósito y almacenamiento adecuados para garantizar la protección del medio ambiente.
Revisar las especificaciones, las órdenes de compra, los subcontratos, los informes de inspección, los calendarios de entrega, los manuales de instrucciones y los datos técnicos.
Administrar los subcontratos asignados para garantizar que el contrato se mantiene actualizado en áreas como los planos, las especificaciones, el coste y el calendario.
Coordinar con el/la directora/a de Construcción de Campo las actividades que afectan a la operación de administración del contrato.
Coordinar con el diseño de ingeniería las cuestiones de constructibilidad.
Supervisar los esfuerzos de trabajo de los/las subcontratistas y administrar los cambios rutinarios de los subcontratos e interactuar con el personal del cliente. Puede representar a la empresa en discusiones y negociaciones contractuales.
Revisar y/o supervisar, según se le asigne, la preparación de estimaciones de construcción, estudios de ingeniería de costes, calendarios y presupuestos.
Analizar las actividades de construcción asignadas para determinar el alcance, el tiempo y los recursos necesarios.
Garantizar que las ofertas de materiales y equipos de los proveedores se ajusten a las especificaciones.
Coordinar la interconexión entre el plan de automatización de la construcción y el programa de control del proyecto en la obra. Revisar los documentos de control del proyecto sobre el progreso relacionado con el coste y el calendario.
Realizar la evaluación del personal de los/las subordinados/as asignados/as y asegurarse de que reciben una formación progresiva.
Puede dirigir un número mínimo de fuerzas de campo de artesanía durante el cierre del proyecto.
Trabajar con diversas funciones para garantizar que el proyecto alcance los objetivos corporativos establecidos en materia de medio ambiente, seguridad y salud, calidad, coste y calendario.
Cualificaciones y Habilidades
Calificaciones Básicas
El/La Ingeniero/a de Campo Eléctrico – STE Coast SE Tarapacá deberá tener conocimientos y/o experiencia en:
Licenciatura en una disciplina de ingeniería o científica, O Cursos especializados en gestión de la construcción, Y/O Experiencia laboral como ingeniero/a de la construcción, ingeniero/a o asistente de superintendente/a que conduzca a una comprensión de los conocimientos técnicos descritos anteriormente.
Cualificaciones Adicionales
Conocimientos técnicos de una disciplina de ingeniería especializada, costes, programación y/o administración de contratos relacionados con la construcción de complejos industriales o comerciales pesados.
Liderazgo demostrado en un entorno de trabajo en equipo.
Conocimiento y comprensión de la aplicación y los requisitos del Manual de Medio Ambiente, Seguridad y Salud (ES&H) del proyecto y de los Procesos Básicos de Bechtel en lo que respecta al área de responsabilidad.
Familiaridad con el manual y las políticas de ética empresarial de Bechtel.
Experiencia previa en la supervisión y administración de subcontratistas.
Conocimiento del programa de seguridad "Cero Accidentes" de Bechtel.
Conocimientos de informática en aplicaciones de procesamiento de textos, hojas de cálculo y bases de datos de acuerdo con las normas actuales del Programa de Aplicaciones Estándar de Bechtel (BSAP).
Conocimiento del uso de subcontratos; conocimiento de las responsabilidades del contratista/subcontratistas contenidas en los documentos del subcontrato.
Link para postular: LINK