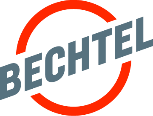 Location: Chile
ENGLISH
Position Summary
Bechtel is seeking a Field Engineer Electrical – STE Coast SE Geoglifo for the Mining & Metals team, based in Chile. The position will be assigned to the field construction organization in managing the activities of the assigned contractors works. Responsible for overseeing appointed Contractor's job site Electrical activities related to construction of temporary facilities and ensure that the construction operations and contractor's performance are in compliance with project ES&H, quality, schedule requirements, whilst maintaining effective relationships when interfacing with stakeholders.
Responsibilities
The Field Engineer Electrical – STE Coast SE Geoglifo is principally responsible for:
Maintain Bechtel's Zero Accident Philosophy, and ensure contractor's compliance to the project ES&H plans, site security plan, traffic plans, emergency response plan, housekeeping, fire protection and jobsite work rules.
Leads by example in all aspects of the works site. This includes safety, quality, and leadership.
Encourages all personnel to follow by these actions and attitudes.
Responsible for reviewing the Contractors' submitted daily reports in Aconex and shall escalate discrepancies in their own records to the SCE accordingly.
Actively engages with craft on site during each shift to ensure all activities are being completed in line with the approved RAMS and the project ES&H standards. In addition, joint safety inspections with craft supervision are to be conducted and all actions closed.
Liaises with craft supervision within their works area daily on any issues on works not being completed correctly. Reports any construction issues (e.g. constructability, safety, quality, progress compared to program, Contractor interface, etc.) to their supervisor immediately and assists in their close out.
Aware of the project temporary works requirements and site areas temporary works designs. Audits the site works to the temporary designs to check on the correct construction and escalates as required.
Monitors construction activities to ensure they are completed as per approved quality plan, ITPs, procedures and the latest IFC drawings.
Understands different Contractor scopes and escalates should any issues arise on site.
Monitors assigned contracts to ensure contract remains up to date in areas such as drawings, specifications, cost, and schedule.
Support and guide contractor to achieve the safety, quality, and schedule requirements.
Ensures required permits and licenses are in place prior to the start of works at site.
Supervises subcontractor work efforts and administers routine subcontract changes and interfaces with client personnel; may represent the company in contractual discussions and negotiations.
Qualifications and Skills
Basic Qualifications
The Field Engineer Electrical – STE Coast SE Geoglifo shall be knowledgeable and/or experienced in:
A recognized bachelor's or master's degree in Electrical Engineering.
Minimum 5 years of professional experience.
Minimum of 5 years of experience in construction of large-scale industrial / Infrastructure projects either in direct construction or construction management role.
Experience of working in mountainous terrains, in construction of region connecting projects such as roads, rails, related utilities and other infrastructures like camps, approaches, lifestyle buildings etc.
Additional Qualifications
Thorough knowledge of international standards and specification and codes as applicable, including various Safety procedures and practices associated with the Electrical installation.
Knowledge and experience in the implementation of ES&H and quality management systems.
Must be able to demonstrate good communication and interpersonal skills to maintain a positive work environment between all parties including the client, contractors, and other stakeholders throughout the project life cycle.
Self-motivated individual with ability to work independently and exercise professional judgment, with a passion to take ownership of projects and provide sound technical leadership to contractor's staff and field engineers.
LINK to Apply: LINK
ESPAÑOL
Resumen del puesto
Bechtel busca un/a Ingeniero/a de Campo Eléctrico – STE Coast SE Geoglifo para el equipo Mining & Metals, con base en Chile. El puesto estará asignado a la organización de construcción en terreno en la gestión de las actividades de las obras de los contratistas asignados. Será responsable de supervisar las actividades eléctricas de la obra del contratista designado relacionadas con la construcción de instalaciones temporales y garantizar que las operaciones de construcción y el rendimiento del contratista cumplan con los requisitos de ES&H, calidad y cronograma del proyecto, al tiempo que mantiene relaciones efectivas al interactuar con las partes interesadas.
Responsabilidades
El/La Ingeniero/a de Campo Eléctrico – STE Coast SE Geoglifo es principalmente responsable de:
Mantener la filosofía de cero accidentes de Bechtel y garantizar el cumplimiento por parte del contratista de los planes de ES&H del proyecto, el plan de seguridad de la obra, los planes de tráfico, el plan de respuesta ante emergencias, la limpieza, la protección contra incendios y las reglas de trabajo de la obra.
Lidera con el ejemplo en todos los aspectos de la obra. Esto incluye la seguridad, la calidad y el liderazgo.
Anima a todo el personal a seguir estas acciones y actitudes.
Es responsable de revisar los informes diarios presentados por los contratistas en Aconex y de comunicar al SCE las discrepancias en sus propios registros.
Participa activamente con el personal de la obra durante cada turno para garantizar que todas las actividades se llevan a cabo de acuerdo con las RAMS aprobadas y las normas de ES&H del proyecto. Además, se llevarán a cabo inspecciones de seguridad conjuntas con la supervisión artesanal y se cerrarán todas las acciones.
Mantendrá un contacto diario con la supervisión artesanal dentro de su área de trabajo sobre cualquier problema relacionado con trabajos que no se estén completando correctamente. Informa inmediatamente a su supervisor de cualquier problema relacionado con la construcción (por ejemplo, constructibilidad, seguridad, calidad, progreso en comparación con el programa, interfaz con el contratista, etc.) y colabora en su cierre.
Conoce los requisitos de las obras provisionales del proyecto y los diseños de las obras provisionales de las zonas de la obra. Realiza auditorías de las obras de acuerdo con los diseños provisionales para comprobar que la construcción es correcta y, en caso necesario, eleva el caso.
Supervisa las actividades de construcción para garantizar que se completan de acuerdo con el plan de calidad aprobado, los PTI, los procedimientos y los últimos planos de la IFC.
Comprende los diferentes alcances de los contratistas y los eleva en caso de que surja algún problema en la obra.
Supervisa los contratos asignados para garantizar que se mantienen actualizados en aspectos como los planos, las especificaciones, el coste y el calendario.
Apoya y guía al contratista para que cumpla los requisitos de seguridad, calidad y calendario.
Garantiza que se disponga de los permisos y licencias necesarios antes del inicio de los trabajos en la obra.
Supervisa el trabajo de los subcontratistas y administra los cambios rutinarios en los subcontratos e interactúa con el personal del cliente; puede representar a la empresa en discusiones y negociaciones contractuales.
Cualificaciones y aptitudes
Cualificaciones básicas
El/La Ingeniero/a de Campo Eléctrico – STE Coast SE Geoglifo deberá tener conocimientos y/o experiencia en:
Una licenciatura o maestría reconocida en Ingeniería Eléctrica.
Mínimo 5 años de experiencia profesional.
Mínimo de 5 años de experiencia en construcción de proyectos industriales / de infraestructuras a gran escala, ya sea en construcción directa o en funciones de dirección de obra.
Experiencia de trabajo en terrenos montañosos, en la construcción de proyectos de conexión regional como carreteras, vías férreas, servicios públicos relacionados y otras infraestructuras como campamentos, accesos, edificios de estilo de vida, etc.
Cualificaciones adicionales
Conocimiento profundo de las normas y especificaciones internacionales y de los códigos aplicables, incluidos los diversos procedimientos y prácticas de seguridad asociados a la instalación eléctrica.
Conocimiento y experiencia en la implantación de sistemas de gestión de ES&H y de calidad.
Debe ser capaz de demostrar una buena comunicación y habilidades interpersonales para mantener un ambiente de trabajo positivo entre todas las partes, incluyendo el cliente, contratistas y otras partes interesadas durante todo el ciclo de vida del proyecto.
Persona automotivada con capacidad para trabajar de forma independiente y ejercer un juicio profesional, con pasión por asumir la responsabilidad de los proyectos y proporcionar un liderazgo técnico sólido al personal del contratista y a los ingenieros de campo.
Link para postular: LINK