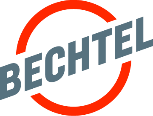 Field Engineer – CSA/Geotech
• Relocation Authorized: National – Camp
• Telework Type: Full-Time Office/Project
• Work Location: Jabiru, NT
Project Summary
Are you looking to make your mark with a world class, high-impact project
Keen to join an experienced and highly respected team
Want to contribute to significant environmental and cultural heritage values
Then the Energy Resources of Australia (ERA) Ranger rehabilitation project is what you're looking for!
After more than 35 years operating as a successful uranium mine, the Ranger Project is entering its rehabilitation stage and offers an exciting opportunity for you to make a positive impact on the environment.
ERA has engaged the global engineering firm, Bechtel, to support ERA as Delivery Partner for ongoing study work.
Bechtel will be working alongside ERA and major stakeholder Rio Tinto to restore the land to the status of its surrounding World Heritage listed Kakadu National Park. A collaborative project, this project will be developed in consultation with the Mirarr Traditional Owners and will benefit the Jabiru community.
Located 8 km east of Jabiru and 260 km south-east of Darwin, the Ranger Project will lead the way in the fast-growing area of mining closures.
This is your opportunity to join an established team, develop as a professional, and work in partnership with our client – contributing to a long-term commitment to people, communities and the environment.
Please note should the position move to become a site-based role the successful candidate will be required to undertake and successfully pass a stringent medical examination.
Interested to learn more? Visit: Energy Resources of Australia (www.energyres.com.au).
Position Summary
As the Field Engineer, we will ask you to undertake a broad range of earthworks construction field engineering activities for the ERA project.
Receiving technical and operational supervision from the Project Field Engineer, you will provide engineering assistance to superintendents and Contractors and develop and manage site specific procedures.
Part of your role will involve directing assigned personnel and Contractors to meet cost and time schedules, as well as being responsible for verification of materials, equipment and quality and assuring results meet design requirements.
This role will be based on site at the Ranger Mine jobsite offices where you will be assigned on a fly in/fly out roster (2 weeks on, 1 week off) flying to and from Darwin – with a drive to the Jabiru work site – where camp accommodation is provided.
Key Responsibilities (include but are not limited to):
• Responsible for the activities of assigned construction engineers, such as the application of drawings, specifications, and subcontracts.
• Directs preparation of quantity listings of field purchased material and equipment. Reviews and/or initiates requisitions for field purchases.
• Supervises preparation of construction drawings and schedules. Supervises design of temporary construction facilities and ensures preparation of "as built" drawings and other job plans.
• Assists Construction Engineers, Superintendents and Contractors in:
o Interpreting design drawings.
o Monitoring equipment installation and planning for delivery of construction materials and equipment.
o Assuring that proper warehousing and storage exists to ensure environmental protection.
• Reviews specifications, purchase orders, subcontracts, inspection reports, delivery schedules, instruction manuals and technical data.
• Administers assigned subcontracts to ensure contract remains up to date in areas such as drawings, specifications, cost and schedule.
• Coordinates with the Site Construction Manager on activities affecting the contract administration operation.
• Coordinates with engineering design and third-party engineering on constructability issues.
• Supervises subcontractor work efforts and administers routine subcontract changes and interfaces with client personnel. May represent the company in contractual discussions and negotiations.
• Reviews and/or supervises, as assigned, the preparation of construction estimates, cost engineering studies, schedules and budgets.
• Analyses assigned construction activities to determine the scope, time and resource requirements.
• Ensures that vendors' bids for material and equipment are in conformance to specifications.
• Coordinates the interfacing between the construction automation plan and the project controls program at the jobsite. Reviews project controls documents on progress relating to cost and schedule.
• Performs personnel evaluation of assigned subordinate personnel and ensures they receive progressive training.
• May direct minimal numbers of manual craft field forces during project closeout.
• Works with various functions to ensure the project achieves corporate goals set for environmental, safety & health, quality, cost, and schedule.
What We Offer
There are many reasons why choosing to join Bechtel is one of the best career decisions you will ever make. In addition to working with talented, dedicated people and having the opportunity to play an integral role in stimulating and rewarding local and international projects, Bechtel is committed to offering employees the benefits and resources to live healthy lives.
At Bechtel we offer a competitive salary package with the opportunity for flexible working to achieve a greater work-life balance alongside unparalleled opportunities for professional growth and development.
Our broader employment package includes a competitive salary package, annual discretionary performance bonus scheme, and additionally, with employee wellbeing at the centre of our business, private health cover, access to specialist medical advice ('Best Doctors') and a leading employee assistance program.
We are also serious about setting you up for success from the very beginning and you will experience an established online onboarding process, gain access to learning and development opportunities via Bechtel University and participate in our Talent Management and Reward and Recognition programs.
About You
• Technical knowledge of earthworks field construction engineering discipline, including cost, scheduling and contracts administration relating to the construction of infrastructure projects, preferably with roadway and mass grading elements.
• Prior experience supervising and administering subcontractors.
• Knowledge of the use of subcontracts; knowledge of the contractor/ subcontractor's responsibilities contained within contracts.
• Offers of employment will be conditional upon successful completion of a medical examination (including but not limited to a functional exam and drug and alcohol testing).
Please note, Right to Work in Australia without employer sponsorship is required for this role. 
LINK to apply here