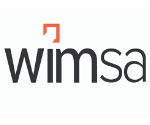 INVITES YOU TO ATTEND AN EVENT

There comes a time when most of us want to pay our experience forward to get involved in mentoring younger members of our teams. But the desire to mentor does not necessarily equate to being skilled in mentoring. To make mentoring meaningful, mentors need to be confident and intentional in their mentoring relationships. The goal is to ensure that the mentoring relationship matters to both mentor and mentee.
Briony Liber, a career and self-leadership coach, will present a masterclass on how to make mentoring meaningful. The masterclass will cover the 10 aspects of what makes mentoring meaningful for both parties in the relationships and how to approach each of these aspects with practical suggestions, some methodologies and tools.
Presented by:  Briony Liber | Career and Self-Leadership Coach | Briony Liber Coaching and Consulting
Date:  Thursday 26 August 2021 | 6:30pm – 8:00pm
Location:  Zoom Online
Registration:  Please click on the link below to register
https://zoom.us/meeting/register/tJcodeqgpj0vHNMpVUayIHkurAkUW-I4veoq