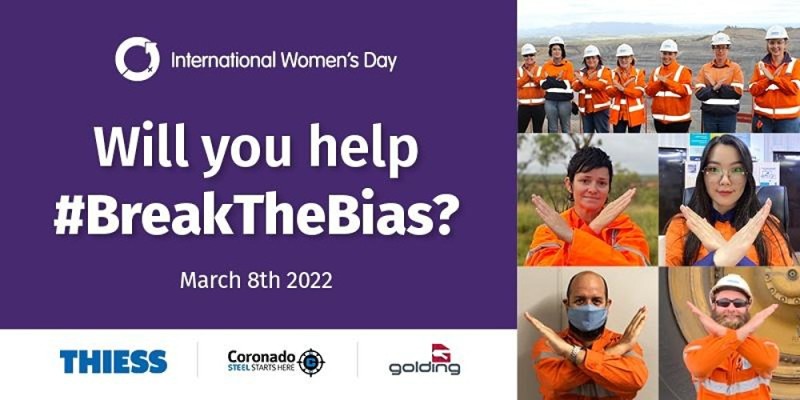 Women in Mining and Resources Queensland (WIMARQ) is organizing a Blackwater's International Women's Day (IWD) breakfast.
Co-hosted by Coronado Curragh, Thiess and Golding Contractors, the IWD breakfast will recognise the role and the contribution of women in the mining industry and spread awareness about this year's theme – Break the Bias.
Tuesday 8 March at 6:30am – 9am.
Book your ticket: https://www.eventbrite.com.au/e/2022-blackwater-international-womens-day-will-you-help-breakthebias-tickets-273940983857