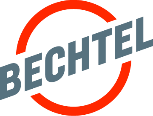 ES&H Supervisor
Location: Jabiru, Northern Territory
About the Project
Are you looking to make your mark with a world class, high-impact project?
Keen to join an experienced and highly respected team?
Want to contribute to significant environmental and cultural heritage values?
Then the Energy Resources of Australia (ERA) Ranger rehabilitation project is what you're looking for!
After more than 35 years operating as a successful uranium mine, the Ranger Project is entering its rehabilitation stage and offers an exciting opportunity for you to make a positive impact on the environment.
ERA has engaged the global engineering firm, Bechtel, to support ERA as Delivery Partner for ongoing study work.
Bechtel will be working alongside ERA and major stakeholder Rio Tinto to restore the land to the status of its surrounding World Heritage listed Kakadu National Park.  A collaborative project, this project will be developed in consultation with the Mirarr Traditional Owners and will benefit the Jabiru community.
Located 8 km east of Jabiru and 260 km south-east of Darwin, the Ranger Project will lead the way in the fast-growing area of mining closures.
This is your opportunity to join an established team, develop as a professional, and work in partnership with our client – contributing to a long-term commitment to people, communities and the environment.
Please note a formal offer to the successful candidate of this site-based FIFO (fly in fly out) position will be contingent upon passing a stringent medical examination.
Interested to learn more? Visit: Energy Resources of Australia Ltd (www.riotinto.com);  Energy Resources of Australia (www.energyres.com.au)
About the Role
Working a 2/1 FIFO roster – based in Jabiru, Northern Territory, as the Project Safety and Environmental Supervisor overseeing and managing the field safety personnel, you will be responsible for taking a lead role in various safety and environmental initiatives and activities to assist the project successful meet their safety, health and environmental objectives.
The role helps the development and implementation of a project safety management system, provision of technical oversight to contractor's work fronts, including project's safety/health and environmental compliance activities through identification and integration of applicable requirements into project designs, subcontract bid specifications, construction plans and schedules and other field execution activities.
This position works directly within the client team and other BECHTEL site-based positions (construction, subcontracts, procurement, project controls, document controls) to assist them in integrating and/or addressing the applicable safety/health requirements in their work products and activities. The role is envisaged to transition to Execution Help post assimilation.
Job Dimensions
A. Supervision Received
· Receives technical and administrative supervision and work assignments from the project ES&H Manager, Project Manager, Construction/Site Manager or the GBU Safety Services Manager/GBU ES&H Manager.
· Functionally reports to the Project ESH Manager and daily direction from the site Construction Manager.
B. Supervision Exercised
· Supervises project-assigned personnel in the field and provides technical oversight and direction for safety/health/environment
Key Responsibilities (include but are not limited to)
• Helps development and implementation of a project-level safety management program.
• Co facilitates project risk workshops and review of contractors work packages.
• Validates compliance to Client operation and reporting requirements including Mine Closure Plan.
• Provides assistance to project and construction management in implementing and complying with project safety requirements and in addressing safety/health issues as they arise during project execution.
• Coordinates with and provides technical assistance to other project-assigned functional leads (e.g. engineering, subcontracts, procurement, project controls) with regards to compliance with project-specific safety/health requirements.
• Participates in meetings with customers, project team members, and contractors/subcontractors to advise them of safety requirements that may affect project design, schedule, and cost
• Provides technical help and assistance directly to construction supervision and subcontractors in safe planning and execution of works in accordance with the project safety requirements.
• Drafts comprehensive project ES&H plan, safety and health specific plans, project specific mitigation plans, safety and health awareness training programs, and technical and regulatory reports.
• Conducts safety assessments/inspections of project construction activities to monitor compliance with safety/health requirements including contractual commitments, laws and regulations, and the project's ES&H plan.
• Implements personnel policies (e.g. conducts employee performance evaluations) and provides technical direction to staff.
What We Offer
There are many reasons why choosing to join Bechtel is one of the best career decisions you will ever make. In addition to working with talented, dedicated people and having the opportunity to play an integral role in stimulating and rewarding local and international projects, Bechtel is committed to offering employees the benefits and resources to live healthy lives.
With a competitive salary package and annual discretionary performance bonus scheme in place, employee wellbeing is also at the centre of our business – promoted through private health cover and includes access to specialist medical advice ('Best Doctors') and a leading employee assistance program.
We are serious about setting you up for success from the very beginning. Experience an established online onboarding process, gain access to learning and development opportunities via the Bechtel University and participate in our Talent Management and Reward and Recognition programs.
About You
• Bachelor of Science degree in life sciences (e.g., biology, public health) or physical sciences (e.g., physics, chemistry), or safety/industrial engineering from an accredited college or university or equivalent work experience.
• Experience in managing and/or providing technical oversight of safety/health subcontractors or consultants.
• Knowledge of safety programs/engineering systems, principles and methodologies, national safety laws/regulations and regulatory agencies' regulatory requirements and responsibilities, industry standards/current practices for safety/health, and best management practices for minimizing potential safety/health risks during project execution.
• Computer literacy and proficiency in various applications/software (including Microsoft products).
• Knowledge of heavy construction including bulk earthworks, demolition and deconstruction and of work on or over water barge operations.
• Knowledge of hazardous materials and physical risks and the mechanisms to mitigate them.
Any offer of assignment will be conditional upon successful completion of a medical examination (including but not limited to a functional exam and drug and alcohol testing).
Please note, Right to Work in Australia without employer sponsorship is required for this role. 
LINK to apply here