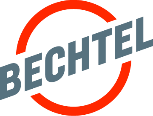 ES&H Specialist – Radiation Safety
Location: Jabiru, Northern Territory
About the Project
Are you looking to make your mark with a world class, high-impact project?
Keen to join an experienced and highly respected team?
Want to contribute to significant environmental and cultural heritage values?
Then the Energy Resources of Australia (ERA) Ranger rehabilitation project is what you're looking for! After more than 35 years operating as a successful uranium mine, the Ranger Project is entering its rehabilitation stage and offers an exciting opportunity for you to make a positive impact on the environment.
ERA has engaged the global engineering firm, Bechtel, to support ERA as Delivery Partner for ongoing study work. Bechtel will be working alongside ERA and major stakeholder Rio Tinto to restore the land to the status of its surrounding World Heritage listed Kakadu National Park.  A collaborative project, this project will be developed in consultation with the Mirarr Traditional Owners and will benefit the Jabiru community.
Located 8 km east of Jabiru and 260 km south-east of Darwin, the Ranger Project will lead the way in the fast-growing area of mining closures.
This is your opportunity to join an established team, develop as a professional, and work in partnership with our client – contributing to a long-term commitment to people, communities and the environment.
Please note a formal offer to the successful candidate of this site-based FIFO (fly in fly out) position will be contingent upon passing a stringent medical examination.
Interested to learn more? Visit: Energy Resources of Australia Ltd (www.riotinto.com);  Energy Resources of Australia (www.energyres.com.au)
About the Role
We are looking for an experienced ESH Radiation Specialist to join our Project, be accountable for the Radiation Management Plan and responsible to ensure the project implements all controls and measures as per the plan, to ensure the safety and protection of the workforce and community.
We will call on your expertise to help us ensure that the rehabilitation of the mine, decommissioning of plant and equipment does not cause exposure to radiation in excess of dose constraints or limits, or dose rates or contamination levels in excess of authorized limits.
You will be required to develop and issue technical reports including annual reports to project, regulator and other stakeholder groups, as well as managing a small team to ensure routine monitoring is actioned and  data captured.
This role is based on site at the Ranger Mine jobsite offices where you will be assigned on a fly in/fly out roster (2 weeks on, 1 week off) flying to and from Darwin – with a drive to the Jabiru work site – where camp accommodation is provided.
 Responsibilities within this role include exposure to changing environmental, construction and operational conditions which may include: extensive walking in and around an active construction and/or operations site, climbing ladders, working at heights from work platforms including scaffolding and mobile elevating work platforms (MEWPs), use of personal fall arrest equipment, walking and working on uneven surfaces, working in constricted and/or confined spaces, may require variable work shifts (e.g., day, night, weekends) and work in inclement weather. Some lifting may be required. Candidate must be able to use standard issued Personal Protection Equipment (PPE) required for each assigned task (i.e. respirator, harness, life vest, hearing protection etc.).
Key Responsibilities (include but are not limited to)
• Develop, coordinate, and instruct in line with the Mine Radiation management plan including EHS learning, training, and awareness activities to enhance understanding and implementation of the plan including including stakeholder management.
• Appointment as Radiation Safety Officer for the Project ( Mine).
• Manage field technicians work activities to ensure work areas remain controlled.
• Develop technical reports to support the project's scope of work, regulator reports and incident management.
• Develop Verification of Competency process including assessment tools for assessors and associated assessment instruments to educate workforce in use of monitors and screening.
• Work with subject matter experts within the EHS team and other functions to develop radiation awareness course material and awareness strategies.
• Coordinates and supervises the project's radiation field technicians and ESH Advisors on matters pertaining to radiation safety.
• Promote and apply the EHS Management System to achieve continual improvement.
• Maintain and update the project EHS website, forms, and other methods of web-based technology for radiation awareness with the ESH Trainer.
• Maintains a record of best practices as part of knowledge sharing within the project and company.
• Supports, develops promote, and implement EHS Radiation initiatives and awareness campaigns.
• Proactively updates training materials based on events, compliance requirements, and changed conditions.
• Assists other EHS team members in program execution across all EHS disciplines.
What We Offer
There are many reasons why choosing to join Bechtel is one of the best career decisions you will ever make. In addition to working with talented, dedicated people and having the opportunity to play an integral role in stimulating and rewarding local and international projects, Bechtel is committed to offering employees the benefits and resources to live healthy lives.
With a competitive salary package and annual discretionary performance bonus scheme in place, employee wellbeing is also at the centre of our business – promoted through private health cover and includes access to specialist medical advice ('Best Doctors') and a leading employee assistance program.
We are serious about setting you up for success from the very beginning. Experience an established online onboarding process, gain access to learning and development opportunities via the Bechtel University and participate in our Talent Management and Reward and Recognition programs.
About You
As detailed in The Code, "the Operator has the responsibility to appoint an appropriately qualified Radiation Safety Officer (RSO). The requirements will change depending on the scale of the operation and concomitant risks of radiation exposure. Normally, an RSO is expected to have a degree in physical sciences or equivalent and some years of experience in radiation protection, preferably in the mining industry (ARPANSA, 2005)". At ERA, it is desirable that the RSO has the following qualifications and experience to ensure that radiation protection requirements are met:
• Bachelor of Science degree (or equivalent) from an accredited university or college, a Vocational Graduate Certificate in Radiation Safety (PSP80212).
• Solid experience performing radiation protection functions in the mining or processing of radioactive minerals.
• Training skills and knowledge applicable to communication of radiation requirements to a contractor and employee workforce.
• Prior work experience involving development and implementation of radiation training programs.
• Excellent oral and written communication skills including technical writing.
• Computer skills for preparing presentations, data management, and report preparation.
• Adaptable to work in a training facility and outdoors in a field environment.
• Ability to support various work shifts, as needed.
Please note, Right to Work in Australia without employer sponsorship is required for this role. 
LINK to apply here