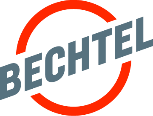 Location: Brisbane
Project Summary:
Are you looking to make your mark with a world class, high-impact project? 
Keen to join an experienced and highly respected team? 
Want to contribute to significant environmental and cultural heritage values?
Then the Energy Resources of Australia (ERA) Ranger rehabilitation project is what you're looking for!

After more than 35 years operating as a successful uranium mine, the Ranger Project is entering its rehabilitation stage and offers an exciting opportunity for you to make a positive impact on the environment.

ERA has engaged the global engineering firm, Bechtel, to support ERA as Delivery Partner for ongoing study work. 

Bechtel will be working alongside ERA and major stakeholder Rio Tinto to restore the land to the status of its surrounding World Heritage listed Kakadu National Park.  A collaborative project, this project will be developed in consultation with the Mirarr Traditional Owners and will benefit the Jabiru community. 

Located 8 km east of Jabiru and 260 km south-east of Darwin, the Ranger Project will lead the way in the fast-growing area of mining closures.
This is your opportunity to join an established team, develop as a professional, and work in partnership with our client – contributing to a long-term commitment to people, communities and the environment.
Please note the successful candidate will be required to undertake and successfully pass a stringent medical examination.
Position Summary
As our Site Cost Engineer, based working out of Jabiru, Northern Territory, on a 2&1 roster,  you will undertake cost control and analysis activities You will also be responsible for cost management tasks including identifying cost trends, cost and commitment tracking, processing payment certificates all associated with various Contractor works packages.
Reporting to the Lead Cost Engineer for day to day direction and functionally to the Project Controls Manager / Field Project Controls Manager, this is a great opportunity to accelerate your learning and career.
The Site Cost Engineer is a key individual in performing all Delivery Partner (DP) / Integrated Project Management Team (IPMT) Project Controls cost duties as the administrator of contracts on behalf of ERA. We will need you to be fully familiar with the DP / IPMT contract terms, scope, and requirements and how they relate to the package contract terms and scope. You will also have the opportunity to work with a wide range of people as part of the larger DP / IPMT package management team to fulfill the DP / IPMT obligations.  Working inclusively and maintaining relationships with project personnel, particularly with the assigned package team members, and continuing contacts with ERA project team members/personnel from other departments, will all be integral parts of your role.
Key Responsibilities
Undertakes cost recording, monitoring, and reporting practices for compliance with applicable standards. Undertakes the timely performance of cost control activities
Responsible for the development and accuracy of cost engineering reports for the assigned contract package. Verifies consistency with previous reports to ensure compatibility. Responsible for contributing into reports required by DP/ IPMT management and project procedures
Contributes to the monthly progress and cost reports for the assigned package including status of budgets, commitment, incurred costs, explanation of significant movements
Performs cost data analysis, identifies problems, and makes recommendations for the assigned package to the Package Manager and Lead Cost Engineer. Reviews and provides comment and analysis on Contractor weekly and monthly report submissions
At the request of the Package Manager and/or Lead Cost Engineer, may attend weekly/monthly package reviews with the contractor, trend review meetings, package team progress review meetings, and ad-hoc meetings as required by the Package Manager or Lead Cost Engineer
Provides comments and recommendations for cost engineering requirements relative to the assigned contract package. Reviews design scope criteria and quantities for completeness and reasonableness, and coordinates with the Lead Cost Engineer to develop additional estimating bases when information is incomplete.
Interfaces with designated DP / IPMT management and ERA counterparts for specific cost presentations.
Undertakes the timely preparation of cost/trend estimates. Prepares and examines comparisons of scope, quantities, and cost data for the assigned package.
Performs analysis of Contractor costs. Maintains sections of EcoSys related to the assigned contract package.
In conjunction with the Lead Cost Engineer, coordinates the cost structure or criteria that will be used by the package team to meet the objectives of the cost estimate. Establishes format and content of summaries and reconciliations.
In conjunction with the Lead Cost Engineer, defines contract package needs for cost control in accordance with established DP / IPMT and ERAcontractual requirements, objectives, and procedures. Prepares cost studies utilizing historical data, statistical analysis, and cost and quantity comparisons. Develops innovative new techniques to meet specific needs, as required. Prepares cost trend estimates in support of project cost trend programs.
Provides cost information input into specific studies. Responsible for integration of activities and total work scope identification for the assigned package. Evaluates cost changes arising from study results and recommends conclusions for package team and project team consideration and discussion. Reviews and analyses Contractor quantity reporting submittals for accuracy and completeness.
Creates and implements measurement systems for given processes, examines performance metric results, and identifies improvements. Uses statistical tools to assess metrics (e.g., regression, analysis of variance, correlation), and examines measurement systems to identify bias, repeatability, and stability issues.
Promotes the creation of a work environment, helped by leadership, which fosters openness, trust, communication, teamwork, empowerment, innovation, and satisfaction.
What we offer
There are many reasons why choosing to join Bechtel is one of the best career decisions you will ever make. In addition to working with talented, dedicated people and having the opportunity to play an integral role in stimulating and rewarding local and international projects, Bechtel is committed to offering employees the benefits and resources to live healthy lives.
With a competitive salary package and annual discretionary performance bonus scheme in place, employee wellbeing is also at the centre of our business – promoted through private health cover and includes access to specialist medical advice ('Best Doctors') and a leading employee assistance program.
We are serious about setting you up for success from the very beginning. Experience an established online onboarding process, gain access to learning and development opportunities via the Bechtel University and participate in our Talent Management and Reward and Recognition programs.
Essential Experience
Experience in performing, monitoring, and reviewing cost engineering functions, which include cost estimating, cost control, and cost analysis.
Skilled in oral and written communication
Proficiency with PC operating systems, with proficiency in several basic software applications. Proficiency with multiple discipline specific software applications currently used in Bechtel (EcoSys and Microsoft Office Applications, for example)
Intermediate level of knowledge of engineering, procurement, contracts, construction, and startup work processes
Knowledge of engineering and construction management customarily acquired over time through specialized instruction or practical experience
Ability to interact effectively with colleagues in many different disciplines
Bachelor's Degree in Engineering, Construction Management, Quantity Surveying or related field with solid project controls or cost related work experience. In lieu of Bachelor's degree, extensive/demonstrated project controls or cost control experience.
All applications will receive a response so don't hesitate to apply!
Please note, Right to Work in Australia without employer sponsorship is required.
Click HERE to apply