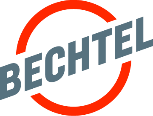 Coordinadora de Construcción 4D – Chile
Español
Ubicación: Santiago, Chile
En Bechtel podrás encontrar espacios de desarrollo profesional, un entorno desafiante, flexible, diverso en el que cuidamos el equilibrio entre la vida laboral y personal. Sabemos que personas como tu realizan su trabajo con un propósito, por eso te contamos que en Bechtel nos da sentido crear un legado positivo duradero en las comunidades que integramos.
Nos mueve ser parte de proyectos que crean puestos de trabajo y hacen crecer las economías; conectan a las comunidades con los recursos y aceleran el progreso para hacer del mundo un lugar más limpio, verde y seguro. Te contamos de esta oportunidad:
Resumen del puesto
Buscamos una Coordinadora de Construcción 4D para el equipo de Minería y Metales, con base en Chile. El propósito de este cargo es asignarse al equipo del proyecto como representante del grupo funcional de Construcción y sirve como enlace entre la Construcción y otros miembros del equipo del proyecto; realiza las funciones de asistente directo del personal de el/la Gerente/a de Construcción y funciona como enlace entre las entidades de la oficina y la construcción de campo. El rol recibe supervisión operativa de el/la Gerente/a de Construcción; la dirección técnica y la orientación son proporcionadas por el/la Ingeniero/a Jefe/a de Construcción. Proporciona orientación al personal del proyecto, según lo asignado.
Principales Funciones
Como Coordinadora de Construcción 4D serás principalmente responsable de:
Introduce consideraciones de construcción en las evaluaciones de ubicación de la planta y las filosofías generales de diseño de la planta en las primeras fases de diseño del proyecto para el modelo 4D.
Sigue el desarrollo del diseño y, cuando es posible, sugiere detalles de construcción económicos que se incorporarán en los planos de diseño y las especificaciones en el modelo 4D.
Interactúa con otros/as coordinadores/as y grupos de Ingeniería de la construcción para desarrollar los métodos y técnicas de construcción más económicos.
Participa en los planes generales de construcción, diseños y organización.
Participa en la evaluación del equipo de proyecto de los contratos/subcontratos de la oficina. Asiste en la emisión de contratos/ subcontratos de campo antes de que se establezca la oficina de campo.
Desarrolla gráficos de barras de equipos de construcción y organización de campo, con la asistencia de los grupos de apoyo a la construcción, para el Gerente de Construcción de Campo.
Desarrolla la parte de construcción del Manual de Procedimientos del Proyecto.
Trabaja con la Ingeniería de Proyectos, el/la Gerente/a de Construcción y los grupos de apoyo a la construcción para desarrollar el alcance y el diseño de las instalaciones temporales.
Revisa la implementación del programa de control de calidad por construcción.
Revisa las comunicaciones recibidas por el grupo Constructor para el proyecto y realiza las acciones necesarias para el Gerente de Construcción con su aprobación y / o dirección. Visita el lugar de trabajo, según sea necesario.
En ausencia de el/la Gerente/a de Construcción, interconecta las actividades con el Gerente de Proyecto.
Trabaja en estrecha colaboración con el/la Gerente/a de Construcción de Campo y coordina los esfuerzos y actividades para cumplir con los requisitos del proyecto. Participa en la resolución de problemas cuando lo solicita el/la Gerente/a de Construcción de Campo.
Se comunica directamente con los miembros del equipo de proyectos de campo y de oficina con respecto a áreas y soluciones problemáticas importantes.
Revisa los informes de costos y los informes de cronograma: Destaca las principales áreas problemáticas, las tendencias de empeoramiento, los excesos presupuestarios y las variaciones de cantidad, y los llama la atención de el/la Gerente/a de Construcción y otro personal responsable del proyecto.
Sigue los informes de aceleración de los artículos comprados y coordina con Adquisiciones para la aceleración especial de posibles artículos atrasados que ponen en peligro el cronograma.
Prepara aportes sobre presupuestos de Grupos de construcción y Materiales y Servicios de Calidad (M & QS) para el/la Gerente/a de Construcción conocedor. Monitorea los presupuestos de construcción mensualmente.
Participa en la elaboración y revisión de estimaciones de costos de construcción, presupuestos, previsiones y cronogramas.
Revisa los informes semanales de progreso y fuerza laboral y correlaciona los datos para determinar la razonabilidad, las horas trabajadas, el porcentaje completado, el rendimiento y el cronograma.
Revisa cada tendencia y pronóstico de costos en las reuniones de revisión del equipo del proyecto y evalúa la razonabilidad y/o precisión de los datos recopilados por los Controles del Proyecto para la Planificación y Programación de campo. Revisa a fondo la productividad laboral, las cuentas distribuibles, las cantidades, las proyecciones y curvas de mano de obra, los horarios y los cambios de alcance.
Qué esperamos de ti
Para el puesto de Coordinadora de Construcción 4D esperamos que cuentes con los siguientes conocimientos y/o experiencia en:
Cualificaciones básicas (Requisitos)
Al menos 7 años de experiencia en construcción.
Cursos educativos técnicos que pueden aplicarse a actividades de ingeniería, así como experiencia en ingeniería de la construcción, que incluye responsabilidades de supervisión y orientación técnica de ingenieros de campo junior.
Dominio intermedio del inglés (mínimo)
Conocimiento profundo de una disciplina específica de ingeniería de la construcción obtenida a través de una combinación de educación relacionada y experiencia en construcción.
Amplio conocimiento de la función y las interrelaciones de las entidades y operaciones de construcción de campo.
Conocimiento del impacto y efecto del uso de herramientas de automatización de campo.
Conocimiento de las leyes y requisitos de cumplimiento ambiental. Conocimiento de las normas de cumplimiento del gobierno.
Conocimiento de los estándares actuales de la industria.
El conocimiento se adquiere normalmente a través de: Programas Naviswork simulate y oracle primareva P6, se requiere Syncro 4D como usuario avanzado.
Cualificaciones adicionales (Deseables)
Es deseable el conocimiento de los Procedimientos de Proceso de Trabajo Estándar de Construcción de Bechtel.
Comprende y aplica los requisitos del manual de Medio Ambiente, Seguridad y Salud del Proyecto y los Procesos Centrales de Bechtel al área de responsabilidad.
Conocimiento de la Filosofía de Seguridad Cero Accidentes de Bechtel.
Si este puesto se ajusta a tu perfil, postula directamente a este LINK. Agradecemos tu interés y nos pondremos en contacto contigo si necesitamos más información.
Construction Coordinator 4D – Chile
English
Location: Santiago, Chile
At Bechtel you will find spaces for professional development, a challenging, flexible, and diverse environment where we take care of the balance between work and personal life. We know that people like you perform their work with a purpose, that is why we can tell you that in Bechtel we believe it makes sense to create a lasting positive legacy in the communities we are part of.
We are driven to be part of projects that create jobs and grow economies; connect communities with resources and accelerate progress to make the world a cleaner, greener, and safer place. Let us tell you about this opportunity:
Position Summary
We are seeking a Construction coordinator 4D for the Mining & Metals team, based in Chile. The purpose of this role is to be assigned to the project team as a representative of the Construction functional group and serves as a link between Construction and other members of the project team; performs the duties of direct staff assistant to the Construction Manager and functions as the liaison between office entities and field construction. The role recieves operational supervision from the Construction Manager; technical direction and guidance is provided by the Chief Construction Engineer. provides guidance to project personnel, as assigned.
Essential Job Functions
As a Construction Coordinator 4D, you will be primarily responsible for:
Inputs construction considerations into plant siting evaluations and overall plant design philosophies in early design phases of the project for 4D model.
Follows design development and, where possible, suggests economical construction details to be incorporated into design drawings and specifications in the 4D model.
Interfaces with other coordinators and Construction Engineering groups to develop the most economical construction methods and techniques.
Participates in overall construction plans, layouts, and organization.
Participates in project team evaluation of office contracts/subcontracts. Assists in the issuance of field contracts/ subcontracts before the field office is established.
Develops field organization and construction equipment bar charts, with the assistance of the construction support groups, for the Field Construction Manager.
Develops the construction portion of the Project Procedure Manual.
Works with Project Engineering, the Construction Manager and construction support groups to develop the scope and layout of temporary facilities.
Reviews the implementation of the quality control program by construction.
Reviews communications received by the Construction group for the project and performs the necessary actions for the Construction Manager with his approval and/or direction. Visits the jobsite, as required.
In the absence of the Construction Manager, interfaces activities with the Project Manager.
Works closely with the Field Construction Manager and coordinates efforts and activities to meet the project requirements. Participates in the resolution of problems when requested by the Field Construction Manager.
Communicates directly with the field and office project team members regarding significant problem areas and solutions.
Reviews cost reports and schedule reports: Highlights major problem areas, worsening trends, budget overruns, and quantity variances, and brings them to the attention of the Construction Manager and other responsible project personnel.
Follows expediting reports of purchased items and coordinates with Procurement for special expediting of potential late items which jeopardize the schedule.
Prepares input on Construction group and Materials and Quality Services (M&QS) budgets for the cognizant Construction Manager. Monitors Construction budgets on a monthly basis.
Participates in the preparation and review of construction cost estimates, budgets, forecasts and schedules.
Reviews the weekly progress and work force reports and correlates data for reasonableness, hours worked, percentage complete, performance, and schedule.
Reviews each cost trend and forecast at the project team review meetings and assesses the reasonableness and/or accuracy of the data assembled by Project Controls for field Planning and Scheduling. Thoroughly reviews labor productivity, distributable accounts, quantities, manpower projections and curves, schedules, and scope changes.
What We Need from You
We expect from the successful candidate of the Construction Coordinator 4D position to have the following knowledge and/or experience in:
Basic Qualifications (Required)
At least 7 years' experience in construction.
Technical educational courses that may be applied to engineering activities as well as experience in construction engineering which includes supervisory responsibilities and technical guidance of junior field engineers.
Intermediate English proficiency (minimum)
Thorough knowledge of a specific construction engineering discipline gained through a combination of related education and construction experience.
Broad based knowledge of the function and interrelationships of field construction entities and operations.
Knowledge of the impact and effect of using field automation tools.
Knowledge of environmental compliance laws and requirements. Knowledge of government compliance standards.
Knowledge of current industry standards.
Knowledge is normally gained through: Programs Naviswork simulate and oracle primareva P6, Syncro 4D is required as an advance user.
Additional Qualifications (Preferred)
Knowledge of Bechtel Construction Standard Work Process Procedures is desirable.
Understands and applies the requirements of the Project Environmental, Safety & Health handbook and the Bechtel Core Processes to area of responsibility.
Knowledge of Bechtel's Zero Accident Safety Philosophy.
If this role sounds like you, please submit an application directly to this LINK. We thank you for your submission and we will contact you if we need further information.