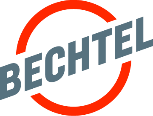 Coarse Ore Conveyor Specialist   ID 263938
Position Summary
Bechtel is seeking a Coarse ore Conveyor Specialist for the Mining & Metals team, based in Chile. The position will be responsible for Applying specialized knowledge of startup methods to the solution of specific problems. Provides direct field supervision during the testing without load and   resolution of technical questions arising in specialty. Uses advanced startup engineering techniques and the modification and extension of theories, precepts and practices of related sciences and disciplines
Responsibilities
The Coarse ore Conveyor Specialist is principally responsible for:
Developing and evaluating plans and criteria within a discipline or specialty for a variety of project conveyors.
Providing direct supervision on ES&H aspect of the conveyors testing developing desktop instructions when required.
will be responsible to keep all the safety for all the crew including participating safety talks, review and approve the risk assessments and participate on Lock-out Tag -out when required.
Participate on inspections and readiness walkdowns with construction and customers
Provide inputs on schedule and details planning for successful milestone achievements.
Interpreting new or special regulations, codes, standards, criteria, and performance data relating to the specialty.
Providing direct field supervision during the testing and technical advice and counsel on specific assignments.
Provide direct direct coordination with peers from Process Control System and Power distribution to achieve completion targets.
Providing input and participates in special technical educational and training programs as directed
Performing field consulting services as required
Qualifications and Skills
Basic Qualifications
The Coarse ore conveyor Specialist shall be knowledgeable and/or experienced in:
Bachelor's degree in an engineering or scientific discipline, from an accredited college or university, or A professional license in an appropriate engineering or scientific discipline from a recognized licensing board, or enough specialized courses in an appropriate engineering or scientific discipline to meet the job requirements, AND Extensive progressive work experience in the specialty.
Proven at least 5 years' experience on field direct supervision on pre-commisioning and startup conveyors testing.
Additional Qualifications
In-depth knowledge of the specialty area and knowledge of principles and practices of related specialties.
Technical knowledge of startup, operations, maintenance, or testing.
Good knowledge and direct supervision (hands on) for pre-commissioning.
Knowledge on Lock -out and safety aspects of conveyors testing and initial running.
Good knowledge of related construction and engineering practices and the economics involved.
Knowledge of industry and regulatory standards, and design criteria pertinent to the specialty.
Skill in oral and written communication.
Link to Apply: LINK