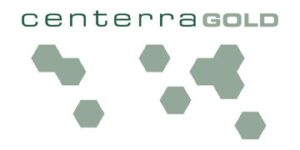 Job Role: Automotive Mechanic, Mine Maintenance
Location: Mount Milligan Mine, BC. Canada
Closes on May 17
Summary
Reporting to the Mine Maintenance Supervisor, the role of the Mine Automotive Mechanic is to ensure the effective operation of various mine equipment by maintaining, troubleshooting, and repairing components when required primarily through the preventative maintenance program, but also to act when necessary to keep all gear running smoothly and effectively. To carry out all duties in a safe and efficient manner.
Responsibilities
• Maintain and repair mine equipment and light vehicles as requested by Mine Operations and Maintenance supervision from the most complex to the simplest tasks.
• Use computer programs to check reported trouble and order parts.
• Maximize equipment availability through utilizing efficient and proactive preventative maintenance programs.
• Perform preventative maintenance such as inspections, lubricating, oil changes, and failure analysis.
• Diagnose faults and malfunctions and carry out necessary repairs including major component replacement and repair or rebuild.
• Comply with all Safety, Health, Environmental and other policies, procedures, and requirements.
• Test repaired equipment for proper performance.
• Maintain a safe and clean work environment. Work together as a team with Mine and Mill Operations to ensure the mine site works as a well oiled, harmonious unit.
• Performs any other responsibilities related to the Mechanic role as required or as assigned by the department head.
Education & Experience
• Minimum high school diploma or GED
• BC or Interprovincial Red Seal Automotive Mechanic certification required.
• 3 years plus related experience.
• Dealership experience an asset.
• Excellent safety record.
• Physical ability to lift up to 50 lbs.
• Possess a valid driver's license and have access to personal transportation.
Knowledge, Skills, and Abilities
• Ability to identify, analyze and resolve problems.
• Ability to work safely and effectively in a team environment as well as independently.
• Good communication and interpersonal skills.
• Willingness to work in adverse conditions.
• Experience working in a culturally diverse environment an asset.
• Required to meet pre-employment testing requirements.
Working Conditions
• Work involves a camp-based role at the Mount Milligan Mine site with a set work schedule on a 7/7 work schedule, Wednesday to Tuesday, 12 hours per day,
• Regular exposure to working indoors and outdoors, continuous noise, working around machinery with moving parts, around heavy equipment and in close proximity to others
• Exposure to hazardous environments with the requirement of wearing Personal Protective Equipment (PPE).
• The Company is committed to high quality safety, environmental and continuous improvement practices and applicants should be able to demonstrate shared values in these areas.
• Mount Milligan is a safety-sensitive environment and promotes a drug & alcohol-free workplace and has adopted a ZERO – TOLERANCE policy, with respect to alcohol or unauthorized drugs/paraphernalia on site
• The employee is expected to stay at the mine site, while on rotation
• Bus transportation to and from site is provided free of charge from several locations within the region
Centerra Gold values the diversity of the people it hires and serves. Diversity at our company means fostering a workplace in which individual differences are recognized, appreciated, respected and responded to in ways that fully develop and utilize each person's talents and strengths.
Interested applicants may apply too through Centerra Gold's website at  https://www.centerragold.com/careers. We sincerely thank all applicants for their interest, however only those selected for an interview will be contacted.