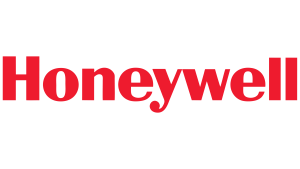 Job title: Senior Reliability Consultant
Country: United Kingdom
City: Bracknell
When you join Honeywell, you become a member of our Global team of thinkers, innovators, dreamers and doers who make the things that make the future.
By changing the way we fly, fueling jets in an eco-friendly way, keeping buildings smart and safe and even making it possible to breathe on Mars.
Make the Best You.
Working at Honeywell is not just about developing cool things. All our employees enjoy access to dynamic career opportunities across different fields and industries.
Honeywell offers employees the opportunity to work on the world's most exciting projects, transforming the cities we live in, the buildings where we work, and the vehicles that move us.
Join us and Make an Impact.
We are currently seeking a Senior Reliability Consultant to join our Honeywell Connected Enterprise team in our Bracknell office.  Reporting to the Senior Director of Sales, your focus will be to help customers to improve the reliability, availability and performance of systems, assets, and processes. You will combine your expertise in reliability engineering, data analysis, risk assessment, and maintenance optimisation to provide organisations with strategies and solutions that optimize reliability, reduce downtime, and increase operational efficiency.
Senior Reliability Consultant Key Responsibilities:
Reliability Assessments: Conducting comprehensive assessments of systems, processes, or assets to identify areas for improvement. Analysing historical data, conduct inspections, review maintenance practices, and evaluate failure modes and effects to determine the reliability and performance gaps
Reliability Improvement Strategies: Based on the assessments and risk analysis, develop strategies and recommendations to improve the reliability and performance of assets or systems. Suggest modifications to design, changes in maintenance practices, implementation of condition monitoring techniques, or adoption of reliability engineering principles
Maintenance Optimisation: Work closely with maintenance teams to optimise maintenance strategies. Develop preventive and predictive maintenance programs, establish maintenance intervals, define inspection and testing procedures, and recommend the use of advanced maintenance technologies and tools
Root Cause Analysis: When failures or incidents occur, conduct root cause analysis to determine the underlying causes and develop corrective actions. Investigate failure events, collect and analyse data, perform failure investigations, and identify systemic issues or recurring patterns
Reliability Modeling and Analysis: Use statistical and analytical techniques to model and analyse reliability data. This includes performing reliability calculations, assessing system availability, evaluating mean time between failures (MTBF), mean time to repair (MTTR), and other key reliability metrics
Training and Knowledge Transfer: Provide training and mentorship to personnel within the organisation. Help educate maintenance teams, engineers, and other stakeholders on reliability concepts, methodologies, and best practices
Continuous Improvement: Drive continuous improvement initiatives by monitoring reliability performance, analying trends and identifying areas for further enhancement. Establish performance indicators and metrics to track reliability progress over time and make data-driven recommendations for ongoing improvement efforts
Risk Analysis: Perform risk assessments to identify potential failure modes, their consequences, and the likelihood of occurrence. This involves using techniques such as Failure Modes and Effects Analysis (FMEA), Fault Tree Analysis (FTA), or Reliability Centered Maintenance (RCM) to prioritize risks and develop strategies for mitigation.
Key Experience & Capabilities:
Degree within Engineering, Science or related fields or equivalent experience within a similar role
Demonstrated ability to lead a team ideally from the Mining, Minerals, and Metals industries
Ability to multi-task and handle various projects simultaneously to drive timely results
Ability to communicate and influence effectively with a wide variety of audiences – internal and customers stakeholders from technical and business backgrounds
Strong verbal and written communications skills with the ability to delegate and coach teams as well as manage customer relationships and the capacity to persuade and lead through periods of change
About Us
The world is changing. And it's a familiar story at Honeywell. Our $36 billion business was founded on a legacy of firsts spanning 130 years. We're building a safer, smarter, and more sustainable world through our technology and software across each of our 930 sites globally. Our impact is seen in every shape and size around the world. Our solutions are felt daily in aerospace, buildings and cities, retail, chemicals and materials, safety, industrial and manufacturing, safety, and supply chains.
Discover More
At Honeywell, we make a lot of incredible things. But most importantly, we make the future, and are looking for people to join our team global team of future shapers. There's a lot more available for you to discover. Our solutions, our case studies, our #futureshapers, and so much more. Learn more at careers.honeywell.com/us/en/
When you join Honeywell, you become a member of our performance culture comprised of diverse leaders, thinkers, innovators, dreamers and doers who are changing the future. Our people are committed to each other and to the realisation of our vision through their unique job functions. Our businesses embrace the challenges of innovation so that we define the future. And our global opportunities are endless for you to grow and get recognised for your passion to perform.
Honeywell is an equal opportunity employer. Qualified applicants will be considered without regard to age, race, creed, color, national origin, ancestry, marital status, affectional or sexual orientation, gender identity or expression, disability, nationality, sex, religion, or veteran status.
For more information on how we process your information in the job application process, please refer to Recruitment Privacy Notice.
If a disability prevents you from applying for a job through our website, request assistance here. No other requests will be acknowledged.
Additional Information
JOB ID: HRD206790
Category: Sales Excellence and Support
Location: Skimped Hill Lane, Downshire Way,Bracknell,BERKSHIRE,RG12 1EB,United Kingdom
LINK to apply here