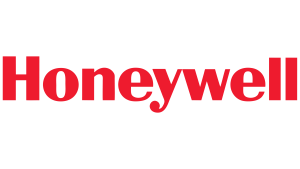 Job title: Advanced Project Engineer
Country: Chile
Location: Santiago
As Advanced Project Engineer you would be leading project teams ensuring implementation of projects mets standards within estimated time, resources and costs.
As well, you would be responsible that the techincal design and scope of systems and solutions matches project scope.
Responsibilities:
Being a techinical interface siwht customers to ensure technical requirements of projecs are fully defined, agreed and delivered within time and cost
Act as technical interface to third-party suppliers to ensure the functionality of its deliverables and their correct implementation in Honeywell systems or solutions
Ensure prerequisites ( as documentation, deliverables, schedule and budget) are ready prior commecing work.
Produce or approve functional and detailed design specifications while providing technical expertise, support and leadership of project team
Ensure engineered solution mets Honeywell design rules, supports documentation and implementation process while optimizing the use of global productivity tools
Control and monitor project scope based on Project Execution Plan and Functional and detailed design specifications.
Reports technical problems, progress and changes to Project Manager.
Profile and requirements:
Be able to work from Santiago Office
+6 years experience as Project Engineer for the Industrial Automation Sector
Experience in SAT Tests and Projects during Start Up and Commissioning stages
Bachelor Degree in Engineering with job experience in industrial automation projects (DCS, Security Control Systems, Fire Detection Systems)
Ability to communicate written and verbally in English.
Effective communication, customer orientation
Management of tecnichal scope, time and budget during project design and implementation.
We Value:
Certifications or knowledte in Honeywell equipment
Availability to travel (30- 40% of time)
LINK to apply here
Find more information about our career here
At Honeywell we are #hiring the next #futureshaper in Chile.