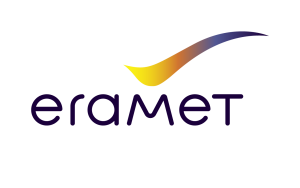 Geology and Mine Engineering Director
Location: Trappes, FR
Contract type: Permanent
Job Description:
The Geology and Mine Engineering Director, as a member of the management team in Eramet's Central Technical Direction, plays a strategic role within the Group.
As a key player, she develops and implements the best standards and practices in the field of geology and mine planning across all Group operations.
She is renowned for expertise in the mining process and extraction methods in various areas, particularly open-pit mining for manganese, nickel, mineralized sands, cobalt, and lithium brine deposits.
She is the owner and expert in managing geotechnical, hydrogeological, and hydrological risks.
She takes responsibility for validating the Group's resources and reserves, which are the primary assets of a mining company.
Close collaboration with the Technical Directors of operational sites and the Management team of the Technical Division is part of the role.
The role involves significant involvement and cross-functional influence.
The Geology and Mine Engineering Director reports to the Chief Technical Officer of Eramet's Operations Division.
The position is based in France, at the Central Technical Office, 1 Rue Albert Einstein, 78190 Trappes.
Business trips to our Group's sites worldwide are to be expected around 50% of the time.
Responsibilities:
She plans and coordinates the shipment of finished products, ensuring prompt delivery and customer satisfaction.
This strategic role within our teams aims first and foremost to define the reference framework of group standards and practices in geosciences, mining engineering, tactical and strategic mine planning, and to work with the Group's subsidiaries to implement them in order to increase risk management and improve competitiveness. She formalizes and updates the group's practice guides related to the elements of the Eramet value chain under his/her responsibility, within the EPS (Eramet Production System) reference framework. She participates in the development of EPS deployment strategies for the activities of the value chain within his/her area of expertise. She is a key player in EPS deployment, investing his/her energy and resources in on-site support.
She leads and animates the ICG mining (International Competence Group), ensuring the best use and involvement of field experts in building the reference framework of best practices for the group.
In coordination with the other three departments of the Technical Division, she will participate in defining the strategic and operational plans for the group's mining activities to achieve the best standards and make Eramet the reference in the energy transition metals industry.
She leads and animates, in collaboration with the IT department (DSI), the digitalization and innovation roadmap for geological and mine engineering activities.
The Geology & Mine Engineering Director is fully responsible for managing and developing the definition and publication of the Group's resources and reserves.
She is fully responsible for constructing the strategic mine planning for all operational sites within the group. She ensures that the group's long-term mine planning contributes to its competitiveness and growth strategy.
She provides the technical expertise necessary for operations within his/her core area of expertise.
She leads the risk review and deployment of related controls (monitoring, data management) for all group sites concerning resources and reserves, hydrogeology, erosion and surface water management, geotechnics and stability of structures and infrastructures, mining industrial risks, and mining performance. She develops and updates, in collaboration with the financial department, the financial modeling of the value chain (VSM from pit to port) for different sites and, based on benchmark elements, defines improvement ambitions.
She leads his/her team towards excellence, animating continuous improvement, benchmarking, and innovation in mining processes and activities, and contributes to the development of a skills reservoir for the five-year needs of the operations.
Your Profile:
Higher education in Mining Engineering or Geology.
Experience: 15 years in mining operations.
Excellent mastery of the mining process from resource estimation to commercialization.
Technical skills in geology and mining.
Expertise in Project Management, Operational Excellence, and Mining Economics.
Rigor.
Result-oriented.
Proactivity.
Curiosity and open-mindedness.
Ability to synthesize information.
Autonomy.
Adaptability.
Resilience under pressure.
Excellent interpersonal skills in a multicultural context.
Fluency in English.
Our Benefits:
Join Eramet, a responsible and committed mining group, for an exciting professional adventure full of opportunities. Unleash your full potential!
Attractive remuneration with a performance-based bonus.
Up to 2 months of profit-sharing and employee share ownership.
Comprehensive employee savings and retirement plans.
Premium health and welfare coverage.
2 days of teleworking.
Benefits such as reimbursements for sports and cultural activities, weekends, holiday vouchers, as well as access to learning platforms for languages, computer skills, and even yoga!
An on-site cafeteria with unbeatable value for money.
100% coverage of your Navigo transportation pass.
An international environment with exceptional projects and development opportunities in a growing group.
Comprehensive onboarding for a successful start in the company.
At Eramet, we work every day to be a responsible and committed player in the mining industry and to improve our environmental footprint. But don't worry, we won't ask you to work with a pickaxe! 😊
If you're looking for a dynamic, inclusive, and international work environment, join us now for an exciting career! 🔥🌎💼
With a presence on five continents and more than 70 nationalities, Eramet is by nature a diverse group. Convinced that diversity is an asset, we are committed to welcoming all talents, regardless of gender, disability, age, social or cultural origin or sexual orientation. We guarantee support and development opportunities for all throughout their career.
Apply here