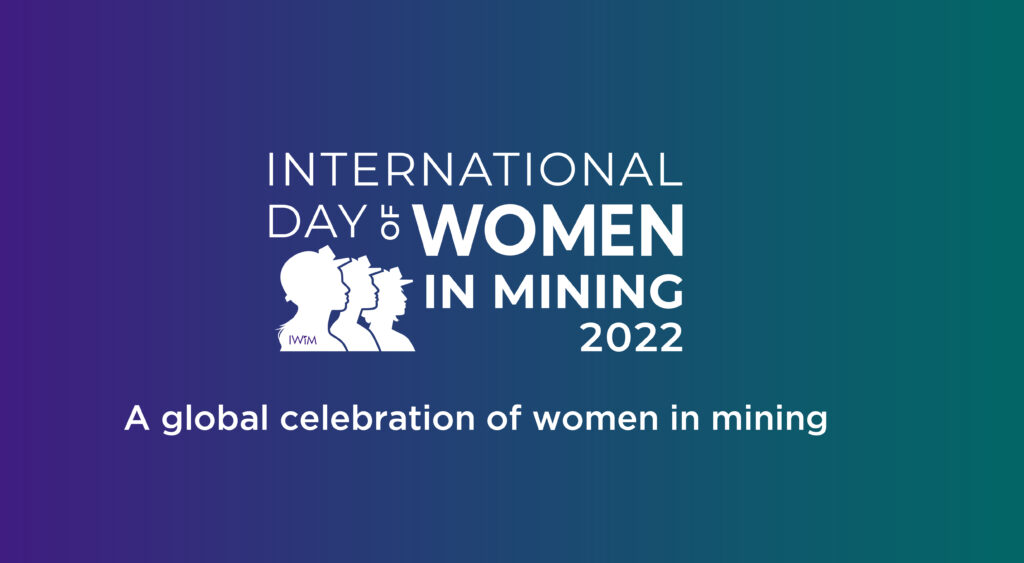 International Women in Mining (IWiM)

 invites the global mining industry to celebrate female talent, and continue to work towards gender equality in the sector. 
The International Day of Women in Mining (IDWIM) celebrates women's perseverance, contributions, talent and spirit on the 15 of June every year. It brings to light to the advancements achieved and the opportunities available for the industry to continue to become sustainable, diverse and inclusive. IDWIM has two primary objectives:
To celebrate the pioneers who paved the way and those we sadly lost, the women currently working in the mining sector and the future ones who will join the mining sector with a yearly global celebration. Everyone, everywhere, is invited.
To be a campaign that calls on industry and individuals to collectively and collaboratively work on actionable initiatives towards a more sustainable, diverse and inclusive mining industry.
There are many ways for you, your company or organisation, and the industry at large to get involved. We call on professionals, mining companies, academia, suppliers, industry associations, governments, unions, and civil society organisations from all mining countries.