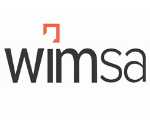 INVITES YOU TO ATTEND A TEA-TIME TALK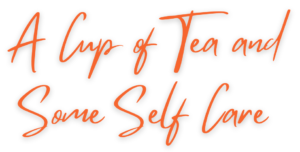 Join our deputy chairperson, Raksha Naidoo and committee member Karabo Mothapo, for "𝗔 𝗖𝘂𝗽 𝗼𝗳 𝗧𝗲𝗮 𝗮𝗻𝗱 𝗦𝗼𝗺𝗲 𝗦𝗲𝗹𝗳 𝗖𝗮𝗿𝗲" Tea-time Talk.
𝘈𝘯 𝘦𝘮𝘱𝘵𝘺 𝘭𝘢𝘯𝘵𝘦𝘳𝘯 𝘱𝘳𝘰𝘷𝘪𝘥𝘦𝘴 𝘯𝘰 𝘭𝘪𝘨𝘩𝘵. 𝙎𝙚𝙡𝙛-𝙘𝙖𝙧𝙚 𝘪𝘴 𝘵𝘩𝘦 𝘧𝘶𝘦𝘭 𝘵𝘩𝘢𝘵 𝘢𝘭𝘭𝘰𝘸𝘴 𝘺𝘰𝘶𝘳 𝘭𝘪𝘨𝘩𝘵 𝘵𝘰 𝘴𝘩𝘪𝘯𝘦 𝘣𝘳𝘪𝘨𝘩𝘵𝘭𝘺. 𝘎𝘪𝘷𝘦 𝘺𝘰𝘶𝘳𝘴𝘦𝘭𝘧 𝘱𝘦𝘳𝘮𝘪𝘴𝘴𝘪𝘰𝘯 𝘵𝘰 𝙩𝙖𝙠𝙚 𝙘𝙖𝙧𝙚 𝙤𝙛 𝙮𝙤𝙪𝙧𝙨𝙚𝙡𝙛 𝘸𝘪𝘵𝘩 𝘵𝘩𝘦 𝘴𝘢𝘮𝘦 𝘤𝘰𝘯𝘷𝘪𝘤𝘵𝘪𝘰𝘯 𝘵𝘩𝘢𝘵 𝘺𝘰𝘶 𝘩𝘢𝘷𝘦 𝙩𝙤 𝙬𝙤𝙧𝙠 𝙖𝙣𝙙 𝙥𝙧𝙤𝙙𝙪𝙘𝙚 𝙚𝙭𝙘𝙚𝙡𝙡𝙚𝙣𝙘𝙚.
Date:  Tuesday 17 August 2021 | 2:00pm – 3:00pm
Location:  Zoom Online
Registration:  Please click on the link below to register
https://zoom.us/meeting/register/tJIpduCupjouGtAtmNFHQhKL7lOLdkwEj9ft