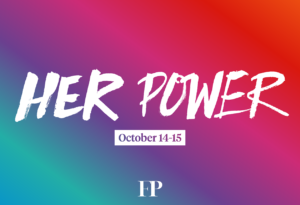 Women's Voices. Global Impact.
FP's flagship global women's summit returns this year in a digital format. We will continue the momentum set in motion at last fall's inaugural event, aiming to amplify the voices and untapped leadership contribution of women in foreign policy and the global arena. Expanding in scope and reach, this year's two-day virtual program will convene global thought leaders to examine women's transformative potential across policy, business, and civil society as well as on the front lines of the COVID-19 battle.
2020 has been a momentous year, marking milestones in global governance as the coronavirus crisis demands renewed urgency around commitments to key development targets. As we commemorate the 25th anniversary of the Beijing Declaration and are faced with the health, social and economic impacts of the global pandemic, this is a pivotal time to push for women's rights and inclusion at decision-making levels. The need to intensify efforts to reach gender equality – across global civil society as well as in positions of global leadership and power – is not simply a moral imperative but a critical factor in enabling more effective, equitable and sustainable solutions to urgent problems humanity is facing.
Join us for a dynamic and energizing program to hear from high-achieving women across policy, industry and civil society. Gain practical insights into how organizations and policy makers can support gender strategies and help catalyze the transformative impact of women in global politics, business, tech and across local communities.
Chime in on the conversation online #HerPower2020
Event Details
October 14
10:00 AM – 12:15 PM EDT
October 15
10:00 AM – 12:15 PM EDT
Summit login information will be provided upon registration