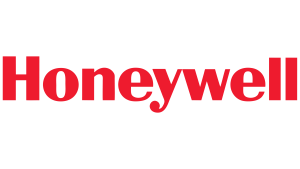 Job title: Enterprise Sales – MMM
Country: Brazil
Location:Belo Horizonte, Minais Gerais
Why you would want this role?
What is Honeywell Connected Enterprise? We founded HCE in order to leverage our domain expertise and help Honeywell transition into a cutting-edge industrial software company. One that spans the globe, with 3,600+ employees, 1,800+ software engineers, and 150+ data scientists and AI experts located all over the world.
Honeywell Connected Industrial – as part of HCE – is committed to helping manufacturers in the oil & gas, chemicals, and Mining/Metals/Minerals (MMM) industry sectors build smarter solutions to support their digital transformation, operational excellence, sustainability, and safety strategies and journeys.
Honeywell Forge for Industrials brings together portable and extensible software solutions that use process and asset digital twins and comprehensive analytics to enable top to bottom enterprise-wide visibility. This improves decision making and sustains overall performance of the process, assets, people and safety. Honeywell Forge is a Software-as-a-Service, purpose-built on a native edge-to-cloud, data-driven architecture to accelerate digital transformation through process simulation products like UniSim Design, workforce competency products like Operator Training Simulator and workforce productivity products like Worker Assist.
What are we looking for?
We have an exciting opportunity for an experienced Senior Sales Leader to join our growing team within our Enterprise Sales team covering strategic business development and sales in Latin America region.
What will you be doing?
This consultative sales role will require the ability to prospect and qualify all Honeywell digital transformation opportunities by contacting and cultivating relationships with executive decision makers, focusing on business development opportunities utilizing all of Honeywell Connected Industrial offerings:
The position requires the ability to develop & present a value proposition to drive high customer satisfaction and exceed business projections
Driving new business and market expansion, manage existing accounts as well as find and develop new accounts
Serve as a prospect conduit between our solution consulting, product development, and solution sales organizations
The position requires the ability work with other Honeywell business groups in developing value propositions, processing quotes, turning over leads and expediting requests as needed
You will need to translate technical information into simple terms to foster the highest regard and respect at all client organizational levels
In addition, you anticipate the client's needs and with dedication address problems, adapting to different client environments and customizing solutions to meet customer's business objectives and exceed expectations
Engage with sales and marketing functions in Honeywell to study and develop strategies to support sales growth
Coordinates with marketing and sales teams to develop customer account sales strategies, presentations and sales leads
Ensure that new, or modified selling plans are consistent with present standard product policies, project engineering and customer service capabilities
Apply quality standards and procedures in order to maintain a structured approach leading to customer satisfaction
Be responsible for the LATAM Sales bid process for RFI's & RFP's on large projects
Prepare all large opportunities for Executive Approval review process

Drives sales growth in defined area – delivers/exceeds individual sales targets
Your must have
5 years + of extensive experience in strategic and consultative Business Development/ Sales/Account Management selling into the target industries – MMM
10 years + of experience developing strategic value propositions, presenting solutions and technical information
Ability to travel up to 60% domestically and/or internationally
Fluent English
C-Level relationship experience

Availability to be based in Belo Horizonte, MG – Brazil
We value
Strong communicator, with a high level of interpersonal skills, ability to present to audiences
Experience with Salesforce.com CRM
Ability to influence at varying levels across the organization
Ability to handle multiple priorities and navigate in a highly matrixed environment
Ambitious, self-motivated, hardworking, results orientated, problem solver with a positive outlook and a clear focus on driving profit
Balanced between short term achievement and long-term development
Someone who can demonstrate and articulate the difference between good and bad business opportunities
A natural forward planner who critically assesses their own performance
LINK to apply here