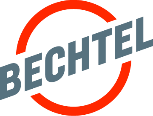 Senior Hydraulic Engineer / Ingeniera Hidráulica Senior
Español
Ubicación: Chile
Resumen del puesto
Bechtel busca una Ingeniera Hidráulica Senior, para el equipo de Minería y Metales, con base en Chile. El puesto es responsable de realizar diseños y estudios de ingeniería para diferentes proyectos industriales apoyados por la disciplina de Servicios de Ingeniería Geotécnica e Hidráulica (G&HES). La Ingeniera Hidráulica Senior reportará y recibirá supervisión técnica y administrativa y supervisión funcional del Supervisor del Grupo de Hidráulica e Hidrología (H&H) y/o del Gerente/a de la Subdisciplina H&H. El puesto requiere la capacidad de trabajar de forma independiente y ejercer el juicio de ingeniería en la definición, evaluación y selección de problemas, así como en la aplicación y adaptación de técnicas, procedimientos y criterios de ingeniería. Este individuo tendrá que coordinar las tareas de trabajo con otros especialistas técnicos del grupo G&HES, e ingenieros/as y diseñadores/as de otras disciplinas de ingeniería y gestión de proyectos.
Responsabilidades
La Ingeniera Hidráulica Senior es el/la principal responsable de:
Organizar y realizar análisis y cálculos hidráulicos e hidrológicos, preparar cálculos e informes formales de diseño y los documentos necesarios para apoyar el diseño hidráulico y la evaluación de proyectos de plantas de gas natural licuado (GNL) y otros proyectos.
La modelización y el análisis de presiones y cargas hidráulicas transitorias en sistemas de tuberías cerradas son fundamentales para este puesto.
Analizar y diseñar sistemas de gestión de aguas pluviales y drenaje de emplazamientos.
Comprobación y revisión de cálculos e informes elaborados por terceros.
Calificaciones y Habilidades
Calificaciones Básicas
El/la Ingeniero/a Hidráulico/a Senior debe tener conocimientos y/o experiencia en:
Título en Ingeniería Civil con especialización en hidrología, hidráulica o mecánica de fluidos y un mínimo de 10 años u 8 años (con máster) de experiencia laboral en hidrología, hidráulica o un campo relacionado.
El puesto requiere conocimientos prácticos y competencia en análisis de sistemas de tuberías en estado estacionario y transitorio.
Conocimiento de los códigos y prácticas internacionales de diseño.
Debe demostrar excelentes habilidades verbales y escritas para comunicarse con el equipo en la preparación de informes, memorandos, cálculos y otra documentación (inglés y español).
Dominio del procesador de textos Word, hojas de cálculo Excel y bases de datos.
Experiencia laboral con aplicaciones informáticas como CE099, Impulse, PipeNET, SPS, FATHOM, HEC-HMS, HEC-RAS, SWMM, GoldSim o equivalentes.
Deberá tener experiencia en programación en Fortran, Visual Basic, Python, MATLAB o C++.
Debe tener derecho a trabajar y permanecer en Santiago de Chile sin patrocinio.
Link de postulación: LINK
English
Location: Chile
Position Summary
Bechtel is seeking a Senior Hydraulic Engineer, for the Mining & Metals team, based in Chile. The position is responsible for conducting engineering design and studies for different industrial projects supported by the Geotechnical & Hydraulic Engineering Services (G&HES) discipline. The Senior Hydraulic Engineer will report to and receive technical and administrative supervision and functional oversight from the Hydraulics & Hydrology (H&H) Group Supervisor and/or H&H Subdiscipline Manager. The position requires the ability to work independently and exercise engineering judgment in problem definition, evaluation, and selection, application and adaptation of engineering techniques, procedures, and criteria. This individual will be required to coordinate work tasks with other technical specialists in the G&HES group, and engineers and designers from other engineering disciplines and project management.
Responsibilities
The Senior Hydraulic Engineer is principally responsible for:
Organizing and performing hydraulic and hydrologic analyses and calculations, preparing formal design calculations and reports and necessary documents to support the hydraulic design and evaluation of liquefied natural gas (LNG) plant projects, and other nuclear and infrastructure projects.
Modelling and analyzing hydraulic transient pressures and loadings in closed pipe systems are central to this position.
Analyzing and designing storm water management and site drainage systems.
Checking and reviewing calculations and reports prepared by others.
Qualifications and Skills
Basic Qualifications
The Senior Hydraulic Engineer shall be knowledgeable and/or experienced in:
Civil Engineering degree with major on hydrology, hydraulics, or fluid mechanics and minimum of 10 years or 8 years (with MS degree) of working experience in hydrology, hydraulics or a related field.
The position requires working knowledge and proficiency in steady-state and transient analyses of pipeline systems.
Knowledge of international design codes and practices.
Must demonstrate excellent verbal and written skills to communicate with team in preparation of reports, memo, calculations, and other documentations (English and Spanish).
Must be proficient with Word processing, Excel spreadsheet, database software.
Working experience with computer applications such as CE099, Impulse, PipeNET, SPS, FATHOM, HEC-HMS, HEC-RAS, SWMM, GoldSim or equivalent.
Should have programming experience in Fortran, Visual Basic, Python, MATLAB or C++.
Must have right to work and remain in Santiago, Chile without sponsorship.
Link to apply: LINK