Global Voice for WIM
IWiM | WIM Champion
There are a multitude of organisations primarily focused on progressing the interests of women who work in, around and with the mining sector, on every continent: all count as Women in Mining (WIM) organisations and can access the resources, support and network of IWiM.
---
IWiM's role among other WIM organisations
Although they will all share a common vision, the objectives and forms of WIM organisations vary: IWiM's role is to support and complement other WIM organisations' activities, services and growth, and serve women in the mining sector globally, particularly where there were no WIM organisations. This matches the truly global nature of the mining sector, and the gender parity agenda within it, whilst recognising the importance of addressing local or group-specific issues at the appropriate level.
IWiM develops only Global Projects, Campaigns, Connections and Resources which do not duplicate or overlap with other WIM organisations' activities; in addition, all IWiM Global Projects, Campaigns, Connections and Resources are open for WIM organisations to participate in and/or benefit from, for their organisation or members. In particular, IWiM does not organise events except in connection with its Global Projects or Campaigns, but rather advertise the events of all WIM organisations to encourage any IWiM members and followers, or potentially interested parties, to join these depending on their location and availability. Check out our events calendar

---
Behind the WIM Acronym
Find out more about the variety of people and organisations making up the WIM community world-wide.
---
Bi-monthly WIM Organisation Online Discussions
Since November 2019, IWiM has hosted bi-monthly WIM Organisation online video calls with a discussion topic which have been attended by WIM organisations from every continent.

Meeting of Leaders of WIM Organisations during PDAC 2020
---
Global WIM Organisations Summit
As the IWiM Associates Network progresses in 2020, there will be an increasing number of opportunities for WIM organisations to connect, share information and collaborate.
This collaboration will particularly focus on organising the first ever Global WIM Organisations Summit on 1-2 March 2021 in Washington DC. IWiM is currently coordinating preliminary arrangements with a number of international organisations supporting the initiative and will inform WIM organisations on progress on an ongoing basis.
---
IWiM Associates Network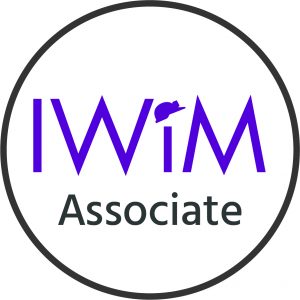 Since its inception in 2007, International Women in Mining (IWiM) has focused on providing a communication platform for WIM organisations, promoting a strong, unified WIM voice and increasing support to and among WIM organisations world-wide.
IWiM has always actively supported the creation and growth of WIM organisations by sharing resources, advice and contacts, including assisting in the start-up of organisations such as, among others, WIM Senegal, WIM Singapore, WIM Mexico, Australian Indigenous WIM, WIM Peru, WIM Ecuador, WIM Chile, WIM Bolivia, WIM Argentina and WIM DRC.
IWiM has thus built long-lasting and supportive relationships with 40+ WIM organisations globally and now proposes to structure these relationships to form the IWiM Associates Network, aligning some of their interests through a multi-lateral, mutually beneficial relationship.
Find out more about the IWiM Associates Network and how to join