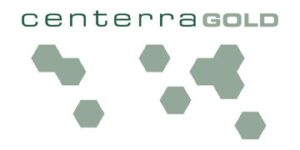 TITLE: 
Assistant General Counsel and Assistant Corporate Secretary
LOCATION: 
Corporate – Toronto
GENERAL ACCOUNTABILITY AND SUMMARY
Reporting to the General Counsel and Corporate Secretary, the Assistant General Counsel and Assistant Corporate Secretary provides hands-on counsel to a variety of staff within the larger Centerra organization and assists in managing the operations of the legal department. He/she is also responsible for providing analysis and counsel on legal, governance, compliance and policy issues and anticipating and guarding against legal risks facing Centerra.  The Assistant General Counsel and Corporate Secretary develops and recommends company policy and position on legal issues. In all duties, he/she works to ensure compliance with all governmental regulations.
REPORTING STRUCTURE
This position reports to General Counsel and Corporate Secretary
Direct reports to this position are:
– Corporate Law Clerk
– Legal Administrative Assistant to Legal and Business Development Departments
PRIMARY RESPONSIBILITIES
Advise the company on a wide range of issues including corporate governance and compliance, mining, securities and general corporate law matters;
Prepares and/or reviews (in the case of MD&A and news releases) documents with respect to compliance with continuous disclosure requirements, such as the management information circular, MD&A, AIF, and news releases, and other regulatory requirements of securities regulatory authorities and stock exchanges;
Provide legal services to other departments within the Centerra organization, and in particular Centerra's exploration department;
Assist the General Counsel & Corporate Secretary regarding governance matters, Board of Director meetings and works directly with members of the Board of Directors;
Analyze legal material for internal use and maintain reference files;
Prepare informative and explanatory material on appropriate legislation, relevant corporate/governmental regulations, and corporate policy for general use by the company;
Assist the General Counsel & Corporate Secretary as required.
SKILLS AND COMPETENCIES
Excellent oral and written communication skills and interpersonal skills, able to work closely with people at all levels within the organization and cross-functionally
Well-organised, ability to work and make sound decisions under tight deadlines
Ability to complete various objectives, within competing timelines
Must be detailed oriented, analytical, and self directed
Sound technical knowledge, advanced PC skills, and online research skills
Able to analyze developments in the law and provide recommendations
Firm knowledge of mining industry
Previous experience supervising legal staff is preferred
EXPERIENCE, QUALIFICATIONS & EDUCATION
Law Degree
Five to Eight years legal experience
Experience with corporate matters and the mining industry is strongly preferred
Licensed by and in good standing with the Law Society of Ontario or a Canadian Law Society
Centerra Gold values the diversity of the people it hires and serves. Diversity at our company means fostering a workplace in which individual differences are recognized, appreciated, respected and responded to in ways that fully develop and utilize each person's talents and strengths.
Interested applicants may apply through Centerra Gold's website at https://www.centerragold.com/careers
We sincerely thank all applicants for their interest, however only those selected for an interview will be contacted.