Apr 20, 2015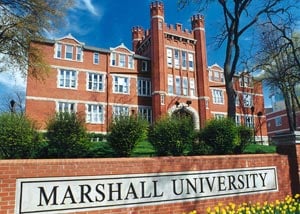 Marshall University (USA) is taking nominations for the "Because of You" awards, which will be presented at the 2015 Coal Miners' Celebration on Oct. 1.
Nominations for the "Because of You" awards are requested for outstanding individuals or groups that have made, or are making, significant contributions to selected sectors of the mining enterprise ecosystem. The categories include: The Homer Hickman Collier Award, Engineering Professional, Community Investment, Community Involvement, Safety Professional, Outstanding Innovation, Environmental Professional, Management Professional, Women in Mining, Educator of the Year and Champion for Coal.
Nomination forms are available at here or on Facebook . Nominations are due by June 1.
The celebration, which honors the past, present and future of coal mining in West Virginia with a reception and dinner, will take place at Tamarack in Beckley.
Logan County native Landau Eugene Murphy Jr. will be given a special Spirit of the Coalfields Award. Murphy, the son of a coal miner, was the winner of the sixth season of "America's Got Talent" in 2011 and went on to record bestselling albums and perform before enthusiastic crowds all over the country.
The Miners' Celebration is a cooperative effort of the Center for Environmental, Geotechnical and Applied Sciences (CEGAS) at Marshall University, the National Coal Heritage Area, Strategic Solutions LLC, the United Mine Workers of America, the West Virginia Coal Association and the West Virginia Division of Energy, Office of Coalfield Community Development.
Link to the Miner's Celebration Conference during which the Awards will be bestowed
Criteria for Women In Mining Award: – An individual or small group that shows leadership in the expansion of the role of women in the coal industry.
Please share and nominate women for tis category but also for all others!