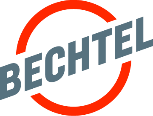 Instrumentation Lead / Lider de Instrumentación
Español
Ubicación: Chile
Resumen del puesto
Bechtel busca un/a Líder de Instrumentación para el equipo de Minería y Metales, con base en Santiago, Chile. Este puesto es para un/a ingeniero/a con sólidos fundamentos técnicos, con habilidades efectivas de comunicación y liderazgo, alta energía y motivación. El/la Líder de Instrumentación será responsable de liderar las actividades de ingeniería de disciplina para apoyar los estudios y el diseño detallado para el suministro y la construcción. Aportará información a las estimaciones de capital y los calendarios de los proyectos, y participará en los procesos formales de revisión de ingeniería. También se espera que controle el presupuesto, la calidad de los entregables y el calendario de la disciplina CS&I.
Principales Funciones
Como Líder de Instrumentación serás principalmente responsable de:
Realizar trabajos utilizando programas de aplicación estándar y herramientas apropiadas de diseño asistido por ordenador en 2D y 3D y de ingeniería asistida por ordenador.
Planificar, coordinar y preparar especificaciones de equipos o trabajos, evaluaciones de ofertas y recomendaciones de adjudicación de equipos.
Participar en la preparación de estimaciones de costes, cálculos de cantidades y necesidades de personal para propuestas, previsiones y órdenes de cambio.
Participar en la preparación de estudios conceptuales, diseños, informes o propuestas.
Asistir en la realización de análisis de problemas y diseños originales y, normalmente, utilizar enfoques convencionales para resolver los problemas técnicos encontrados.
Coordinar los esfuerzos de ingeniería en las áreas asignadas entre la especialidad y otros grupos o disciplinas de ingeniería con el cliente, proveedores y contratistas y entre otros grupos para recopilar o dar información.
Proporcionar dirección técnica y asignar trabajo a ingenieros subordinados, diseñadores, dibujantes, técnicos y otras personas que ayuden a realizar tareas específicas.
Planificar y realizar trabajos independientes dentro de una unidad de negocio global que requieran criterio para evaluar, seleccionar, aplicar y adaptar técnicas, procedimientos y criterios de ingeniería.
Gestionar el trabajo de un pequeño grupo de ingenieros.
Qué esperamos de ti
Para el puesto de Líder de Instrumentación, esperamos que cuentes con experiencia y conocimientos en:
Cualificaciones básicas (Requisitos)
Título reconocido en una disciplina científica o de ingeniería relacionada con el puesto de trabajo, entregado por una Universidad acreditada.
Experiencia laboral práctica en ingeniería de diseño o experiencia equivalente pertinente en todos los tipos de ingeniería suficiente para demostrar competencia como ingeniero capacitado.
Actitud proactiva hacia el cumplimiento de normas de seguridad, y capacidad demostrada para cumplir estos requisitos
Experiencia demostrada en diseño e ingeniería en el sector de la minería y los metales (especialmente mineral de hierro, alúmina y metales básicos) o industrias similares, como energía e infraestructuras.
Amplios conocimientos de la aplicación de la ingeniería a la constructibilidad de plantas, aplicada a los métodos y materiales de construcción.
Conocimiento de las normas de planificación, programación y estimación de costes de los trabajos de ingeniería.
Conocimiento de las aplicaciones informáticas actuales para ingeniería y diseño.
Conocimiento de las funciones que desempeñan otros departamentos en los proyectos, incluidas las prácticas básicas de construcción y los aspectos económicos.
Conocimiento práctico de los precedentes en el área de especialidad, de los principios y prácticas de áreas técnicas relacionadas y de la coordinación del trabajo con otras disciplinas técnicas.
Se requiere experiencia previa como Ingeniero Jefe de Área, Paquete Complejo, Propuesta, FEED o EPC.
Capacidad para comunicarse eficazmente con clientes internos y externos a nivel técnico e interpersonal.
Link de postulación: Aquí
English
Location: Chile
Position Summary
Bechtel is seeking an Instrumentation Lead for the Mining & Metals team, based in Santiago, Chile. This position is for a technically strong engineer, with effective communications and leadership skills, high energy and motivation. The Instrumentation Lead will be responsible for leading discipline engineering activities to support studies and detailed design for supply and construction. Providing input into capital estimates and project schedules, participating in formal engineering review processes. Also expected to control budget, deliverables quality and schedule for the CS&I discipline.
Essential Job Functions
As Instrumentation Lead, you will be primarily responsible for:
Performing work using standard application programs and appropriate 2-D and 3-D computer aided design and computer aided engineering tools.
Planning, coordinating, and preparing equipment or work specifications, bid evaluations and award recommendations for equipment.
Preparing and/or assisting in the preparation of cost estimates, quantity take-offs and staffing requirements for proposals, forecasts and change orders.
Preparing or assisting in preparation of conceptual studies, designs, reports or proposals.
Assisting in the performance of problem analysis and original design and normally uses conventional approaches to solving technical problems encountered.
Coordinating engineering efforts in assigned areas between specialty and other engineering groups or disciplines with the client, suppliers, and contractors and between other groups to gather or give information.
Providing technical direction and assigns work to subordinate engineers, designers, drafters, technicians and others who assist in performing specific assignments.
Planning and conducting independent work within a Global Business Unit that requires judgment in evaluating, selecting, applying, and adapting engineering techniques, procedures, and criteria.
Managing the work of a small group of engineers.
Job Knowledge and Experience
The Instrumentation Lead is expected to have knowledge and/or experience in:
Basic Qualifications (Required)
A recognized degree in a job-related engineering or scientific discipline from an accredited college or university.
Practical work experience in design engineering or relevant equivalent experience in all types of engineering sufficient to demonstrate competence as a trained engineer.
Excellent attitude towards safety and a demonstrated ability to comply with the safety requirements.
Demonstrated design and engineering experience in the mining and metals sector (esp. iron ore, alumina and base metals) or similar heavy industries such as energy and infrastructure.
Broad knowledge of the application of engineering to plant constructability as applied to construction methods and materials.
Understands the standard engineering work planning, scheduling and cost estimating.
Knowledge of current computer applications for engineering and design.
Understanding of the roles played by other departments on projects including basic construction practices and the economics involved.
Working knowledge of precedents in the specialty area, the principles and practices of related technical areas and of coordinating work with other technical disciplines.
Previous experience as a Lead Engineer for an Area, Complex Package, Proposal, FEED, or EPC is required.
Ability to communicate effectively with both internal and external clients on a technical and interpersonal level.
LINK to apply: LINK